Natalie and Jonathon
Natalie and Jonathon met on November 13th, 2013 at an event for the new Harry Potter land opening up at Universal Studios Hollywood. Jonathon is an archivist at Warner Brothers and Natalie is an archivist at NBC Universal. The event required them both to work and since it was Jonathon's first week on the job, Natalie's boss instructed her to help him out and show him the ropes. A year later they saw each other again at another work event, and according to her co-workers, sparks flew between Natalie and Jonathon and they couldn't keep their eyes off of each other. Later that week, Natalie organized a lunch date for everyone on their teams, and at the end of this lunch, much to her surprise, Jonathon asked for her phone number. Three days later, Jonathon called her and they had their first date at Grand Park in Downtown LA on July 4th, 2014.
They love traveling together and exploring new places so it is no surprise they decided to go away for their one year anniversary to Cambria. With their first date being on July 4th, Jonathon wanted to propose underneath the fireworks but due to the drought this wasn't possible. His Plan B was to propose on the beach, but with it being cold Natalie wasn't having it, and instead they went back to their hotel room. They both had different versions of how Jonathon proposed in that hotel room – but what remains the same is how excited, nervous, giddy and amazed they both were that it was actually happening, Natalie didn't only respond with a "yes" but with an "of course I will!!!" Looking forward to shooting their September wedding at Pepperdine Chapel.
"I think Natalie is the most fun person I've ever met. I have fun with her when she's around without her really doing much at all, to the point that I'm pretty sure she thinks I'm crazy sometimes. She will be in the middle of some silly, mundane little thing and I can't stop smiling at her, and she has no idea why. Quite honestly I'm not always entirely sure why. But being around her never ceases to make me happy." – Jonathon
"I would say that my number one favorite thing about him is how much he respects me. The most important item that comes from respect is his trust, for without trust there is no foundation to build upon." – Natalie
Downtown LA Engagement Session
Because of where they had their first date, Downtown LA serves a significant role for Natalie and Jonathon. To commemorate this, we made sure to go to Grand Park, and then just for fun added Los Angeles City Hall &  Walt Disney Concert Hall. Who doesn't love all the great architecture Downtown LA has to offer?!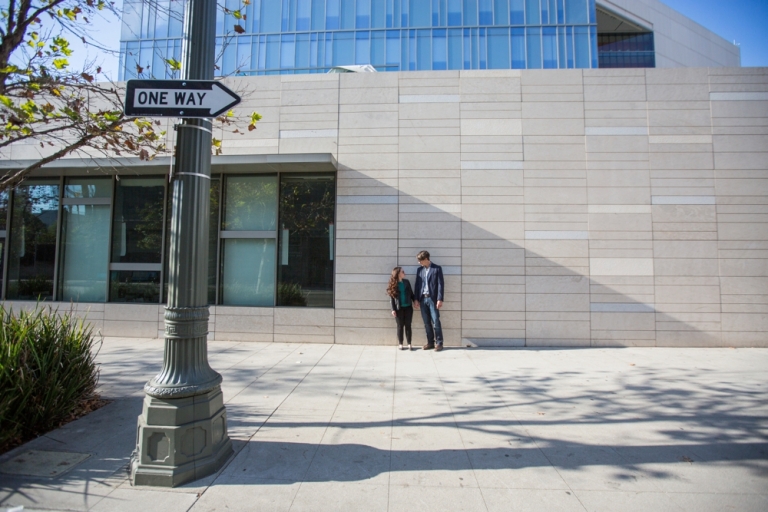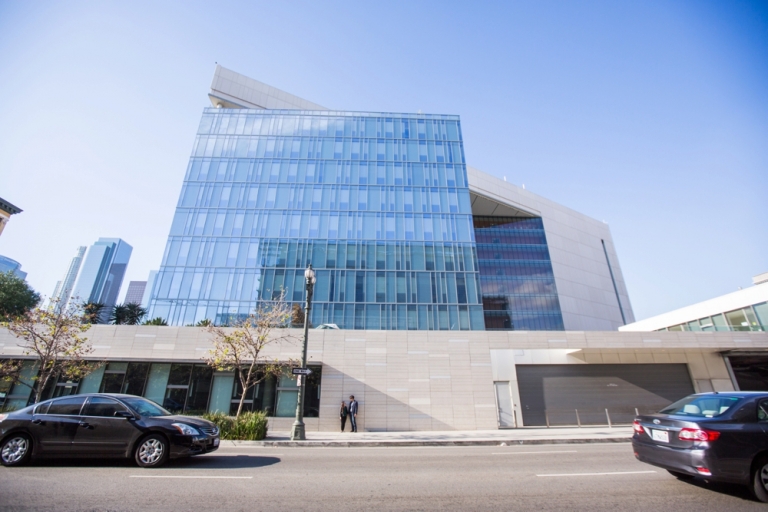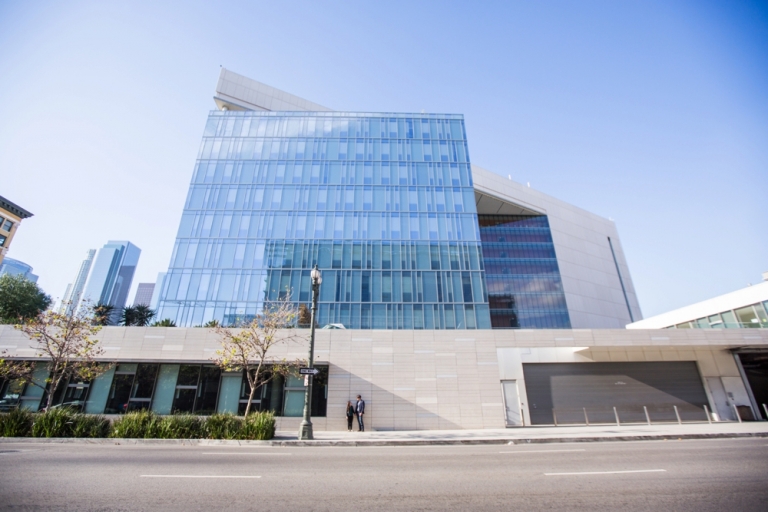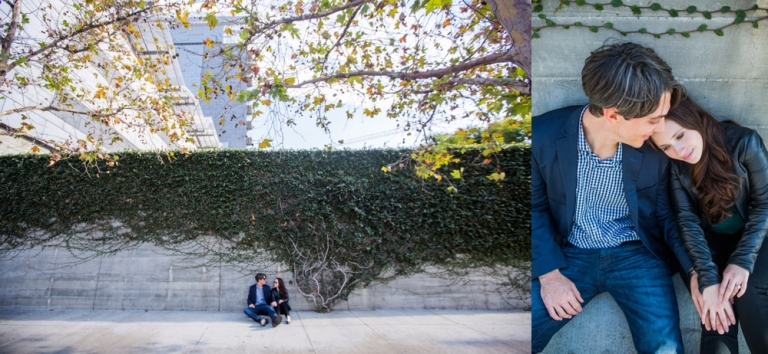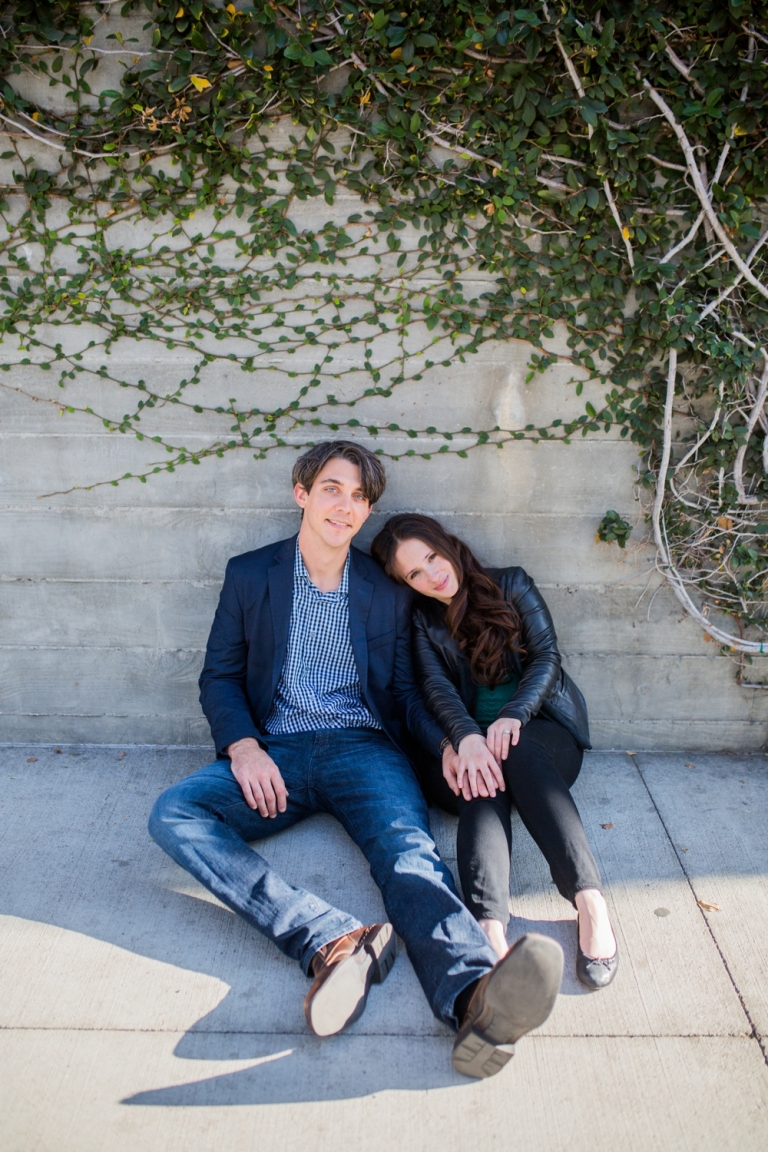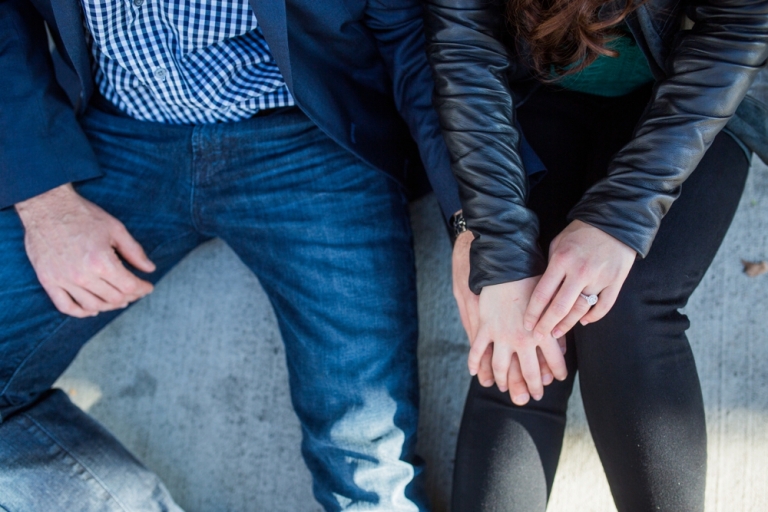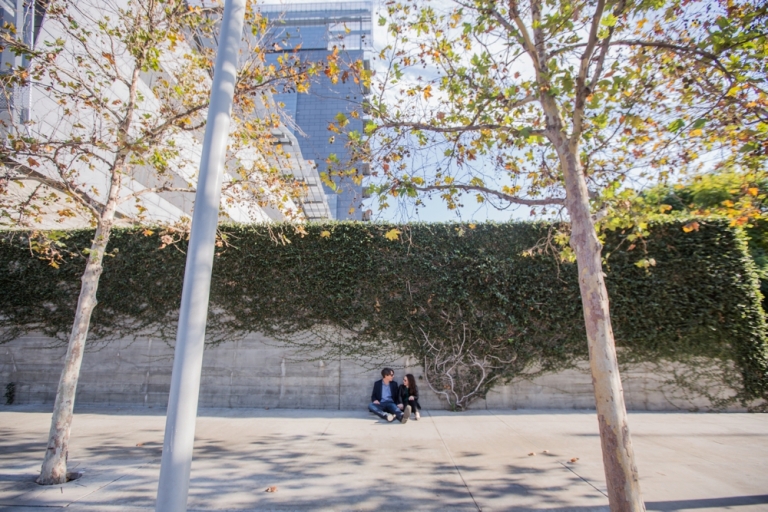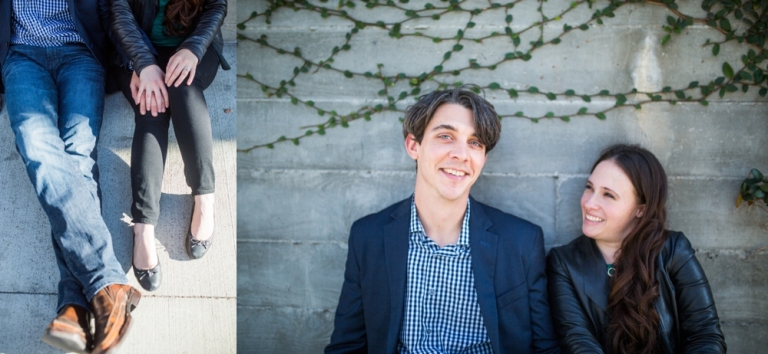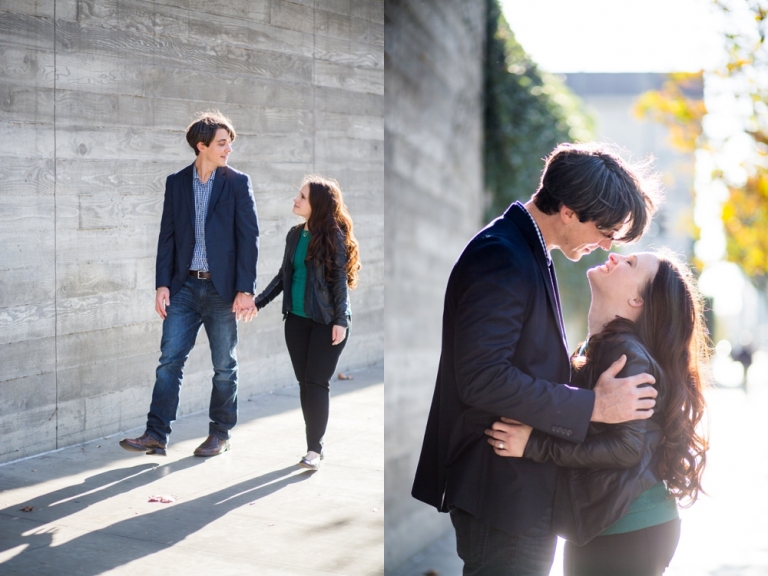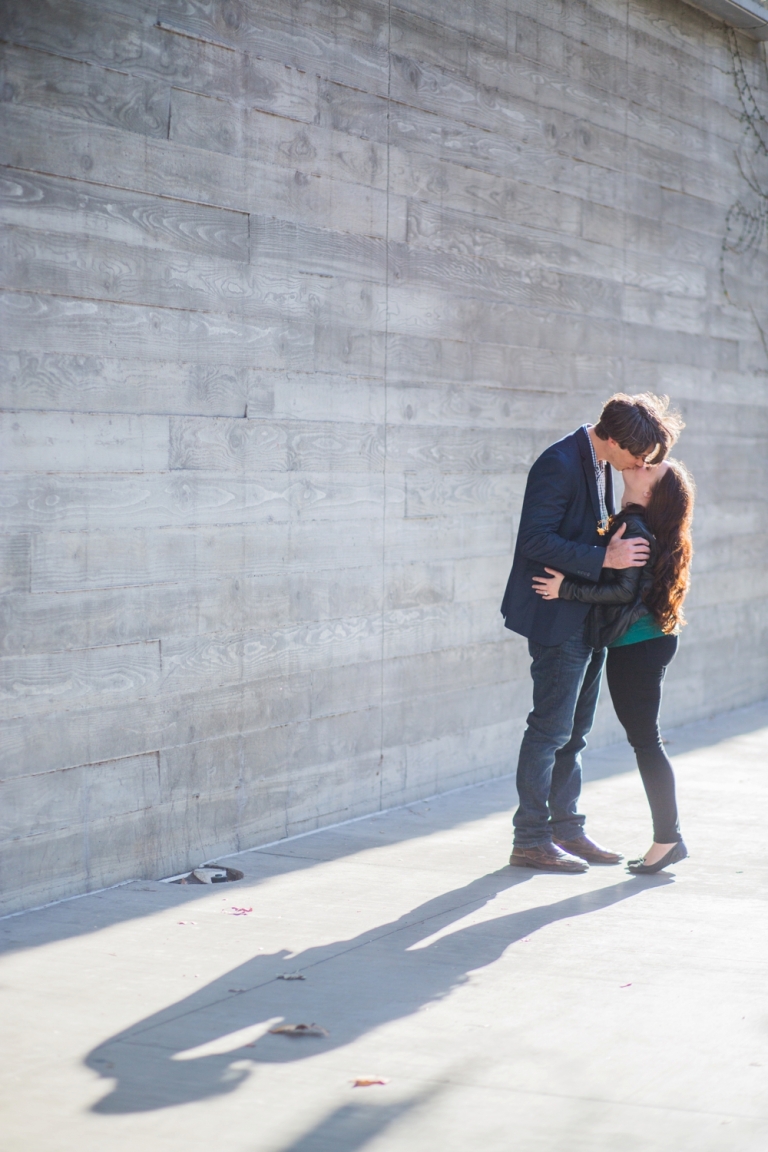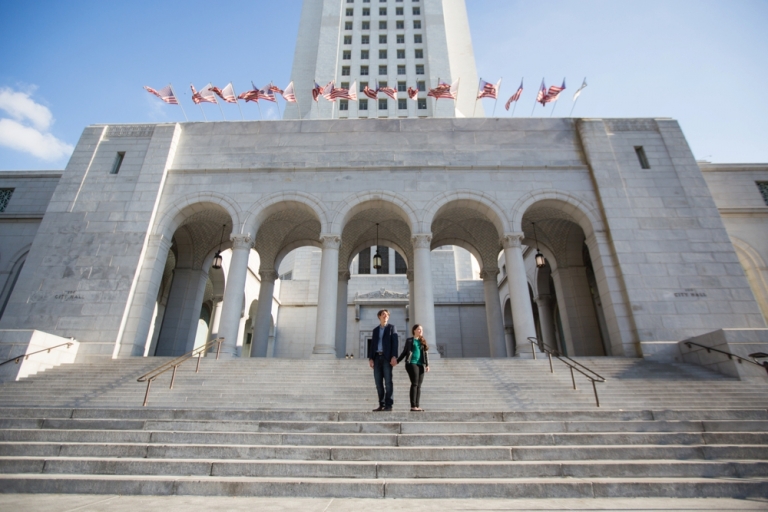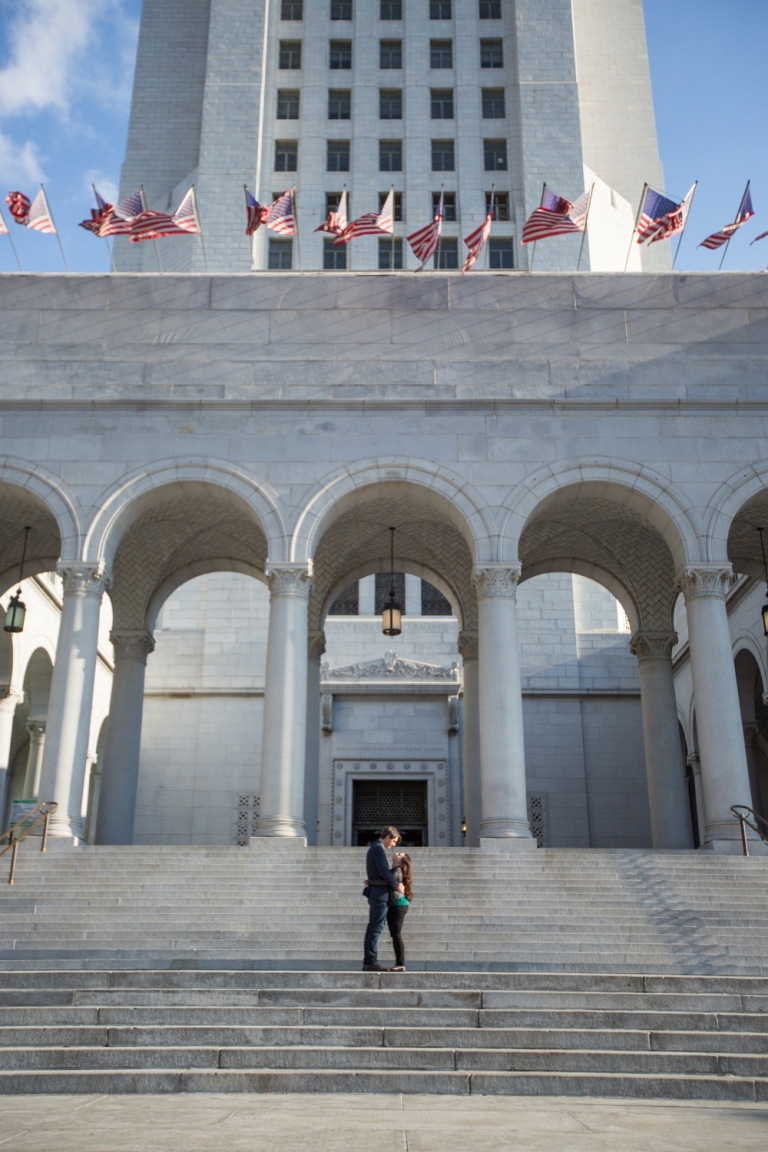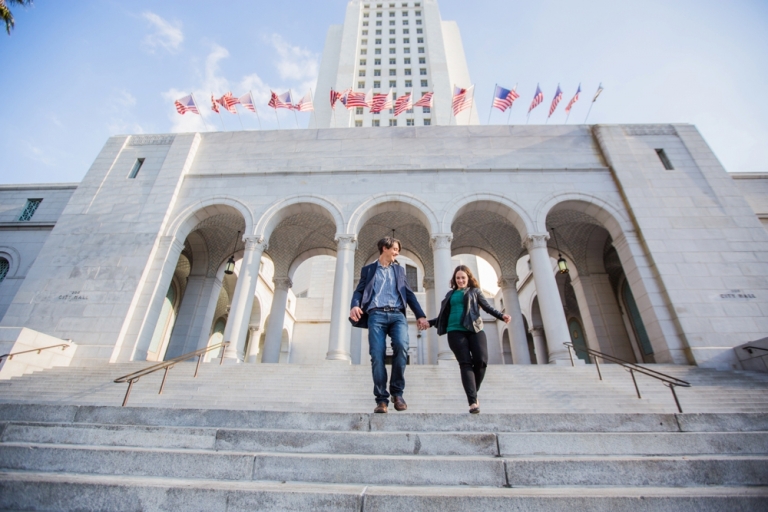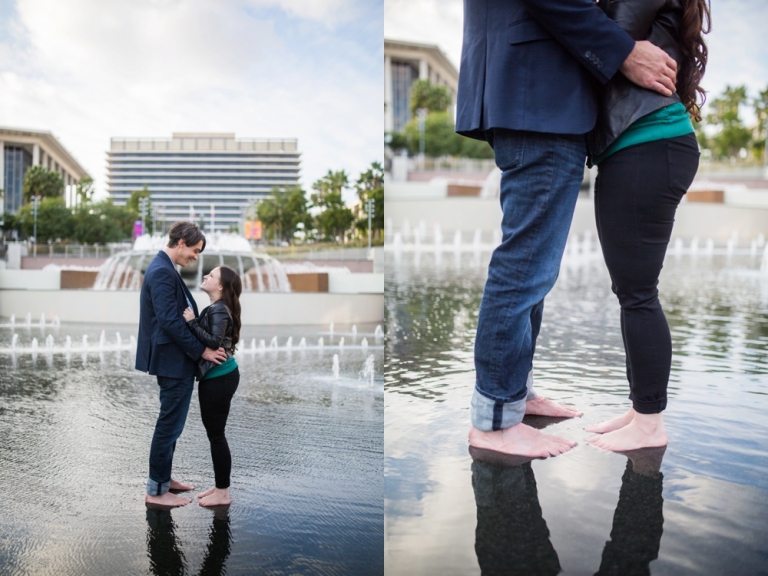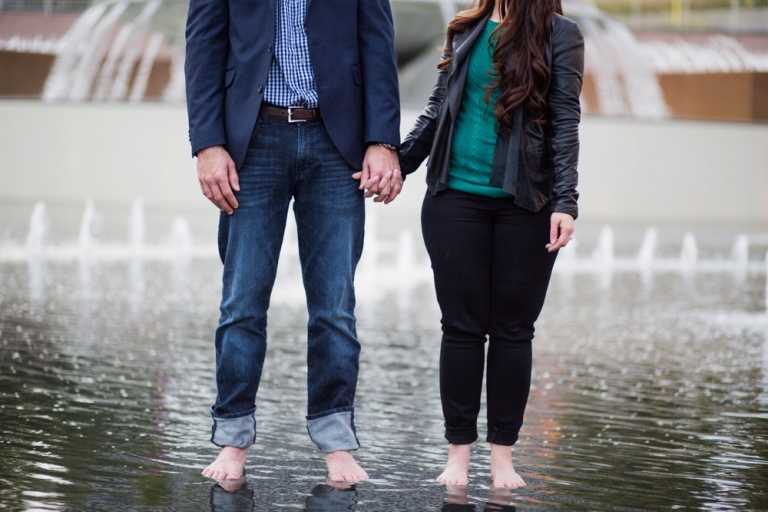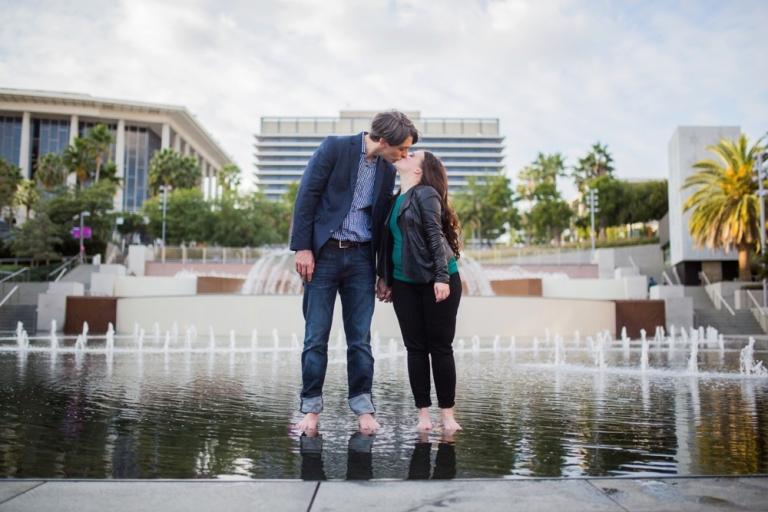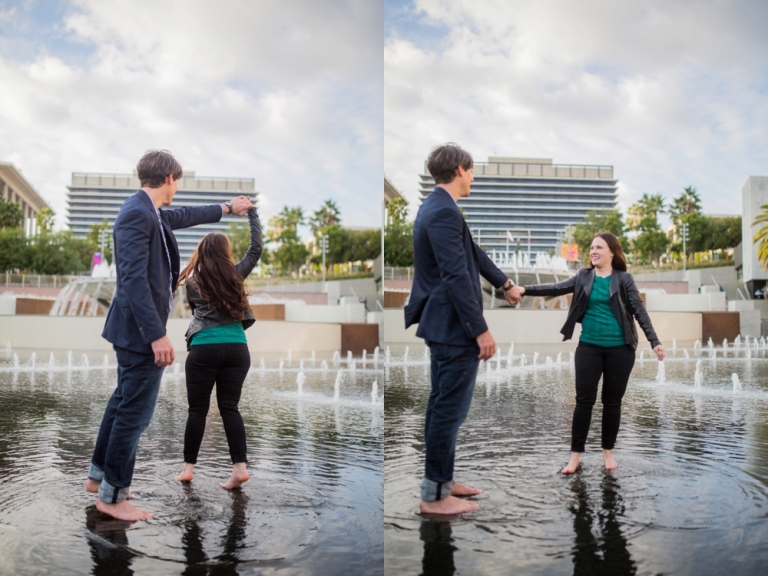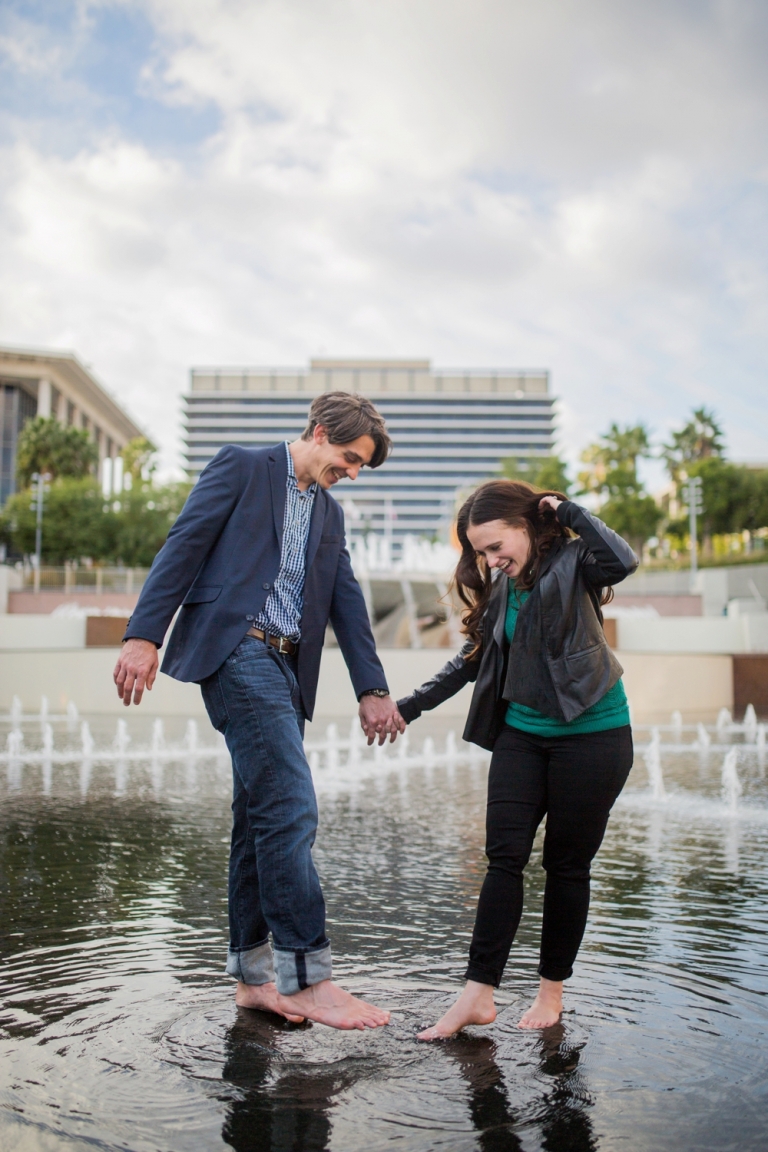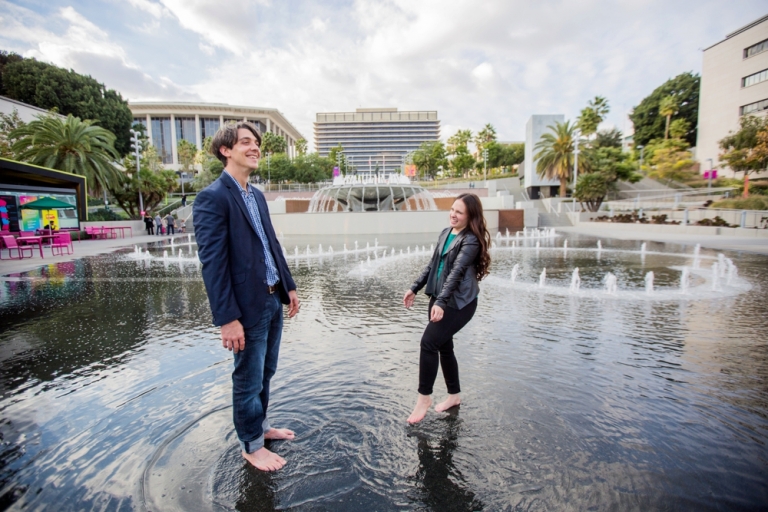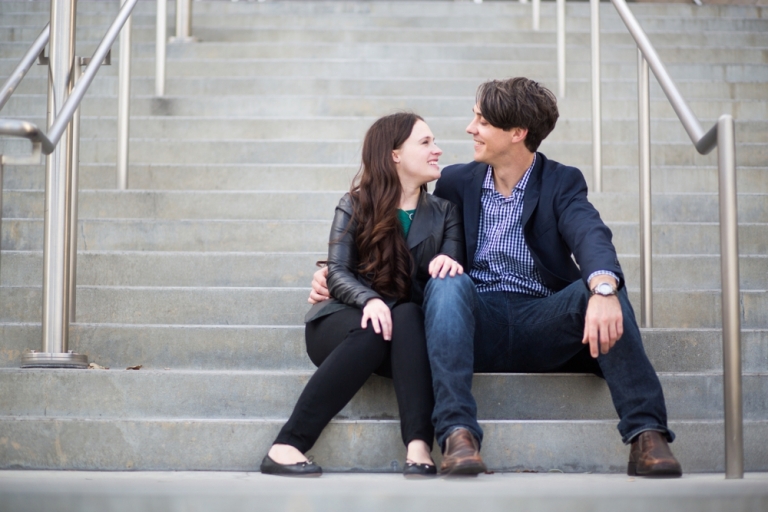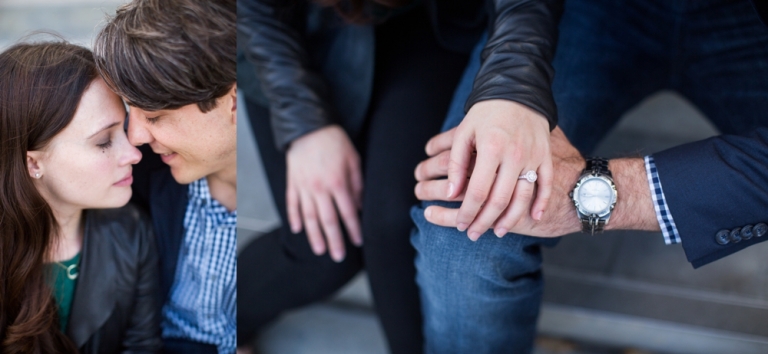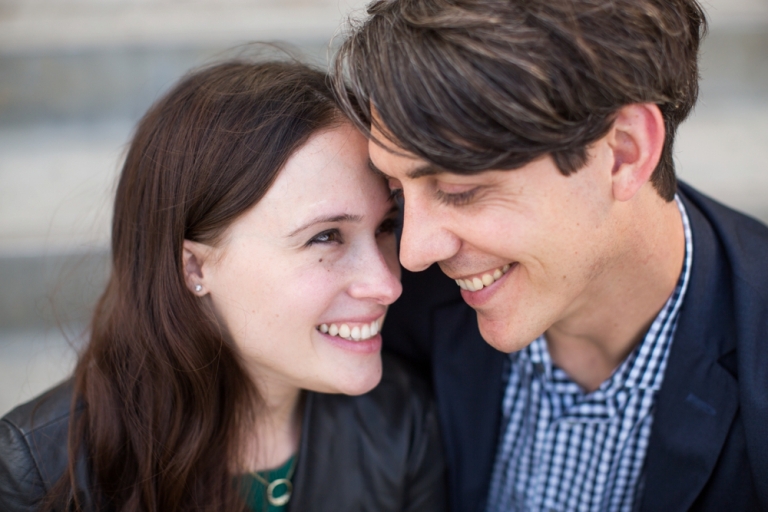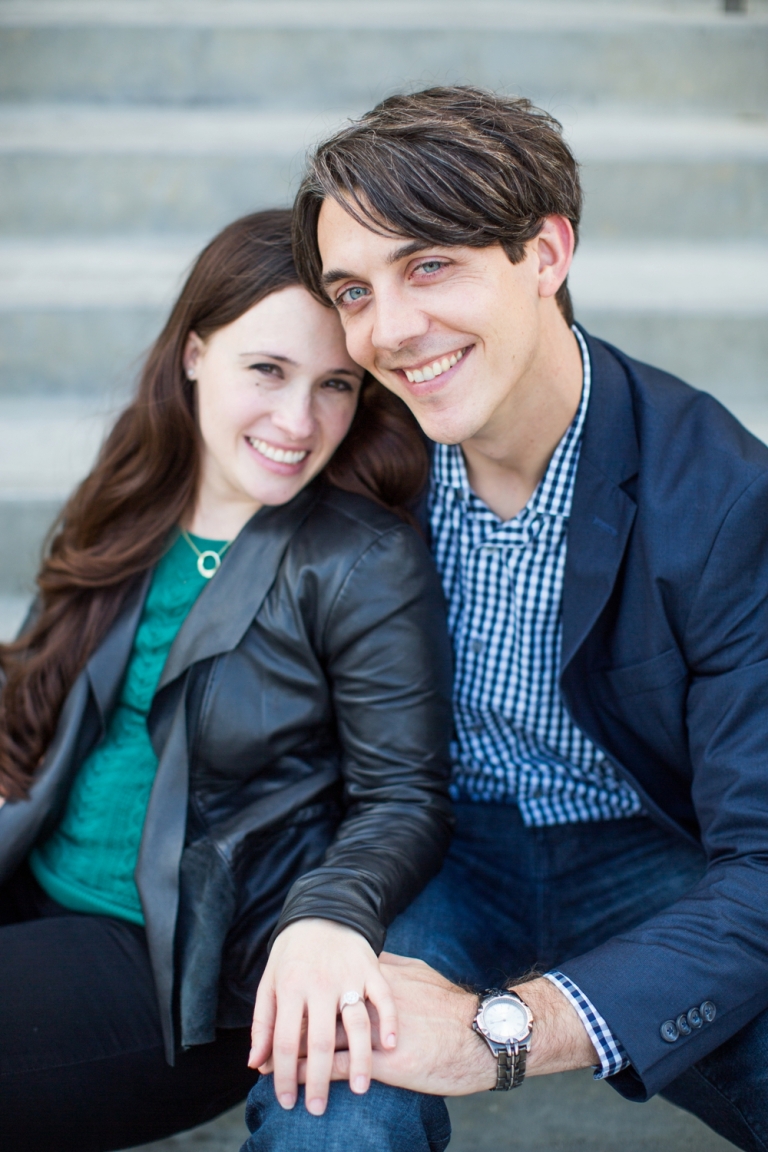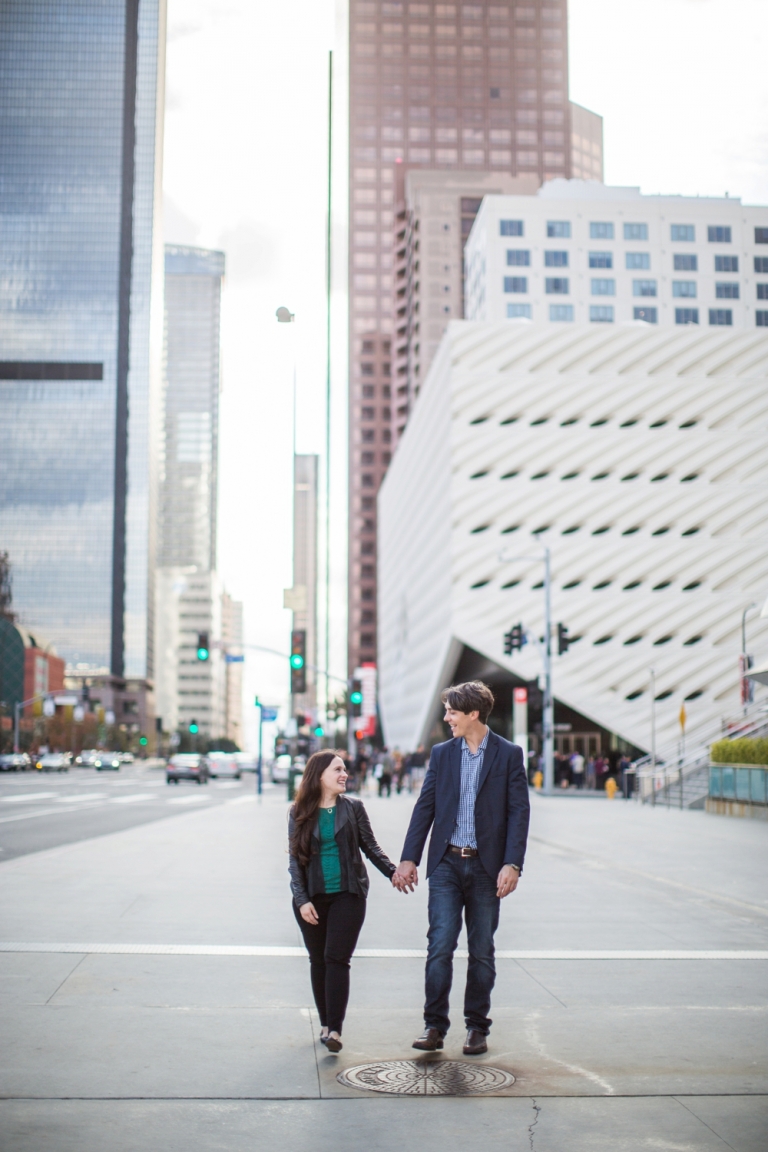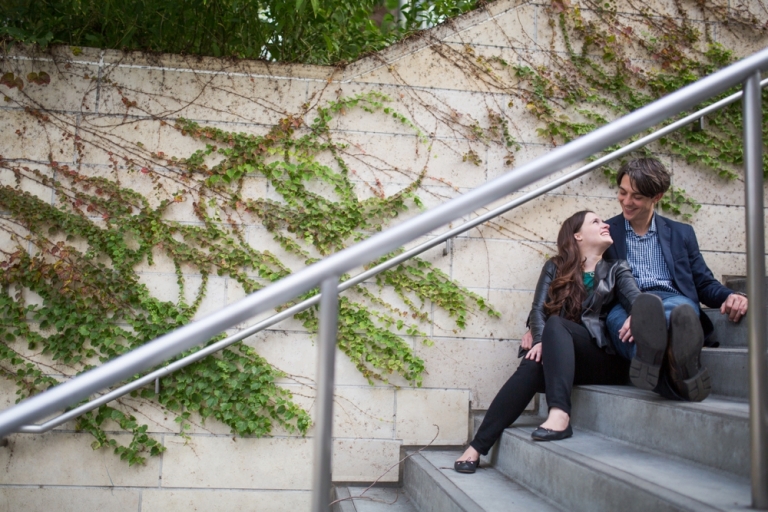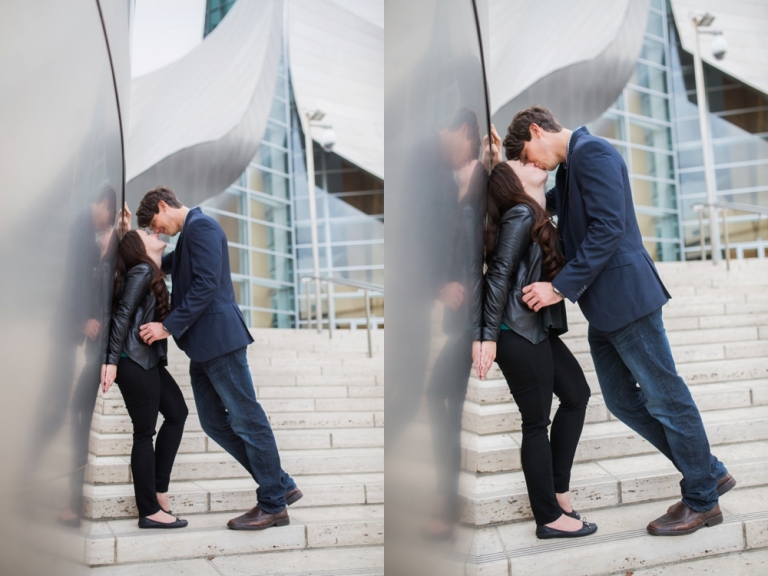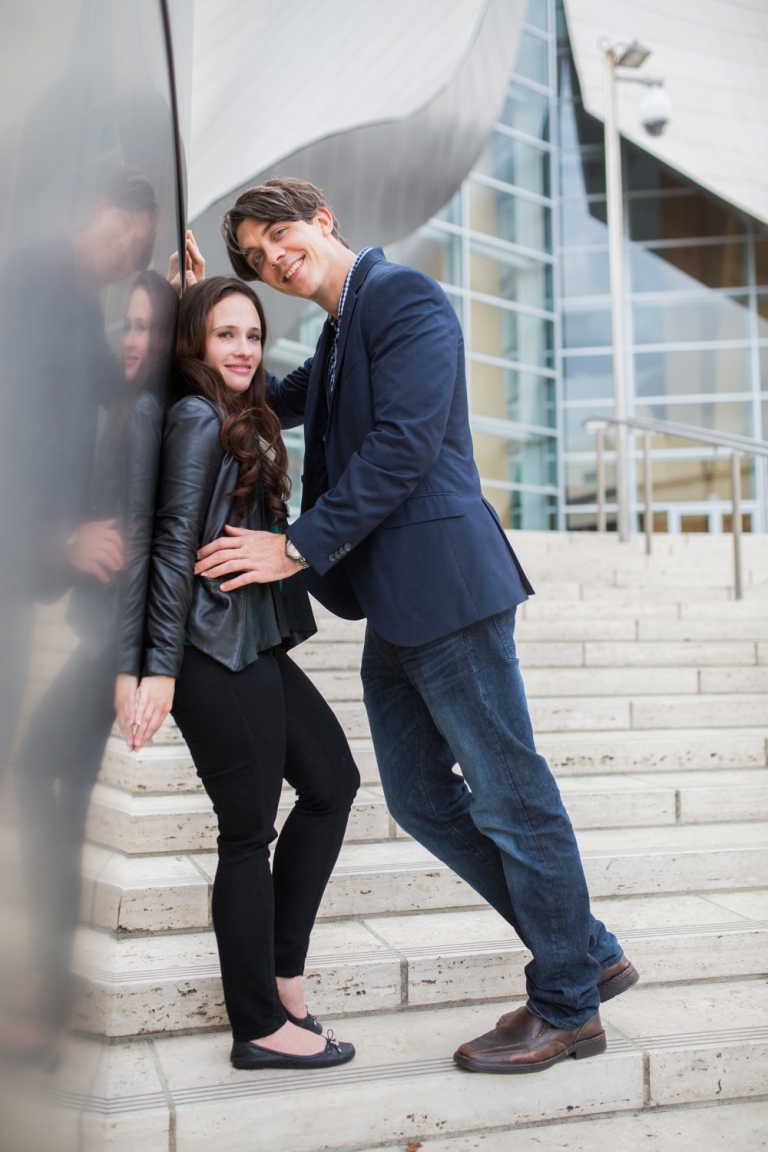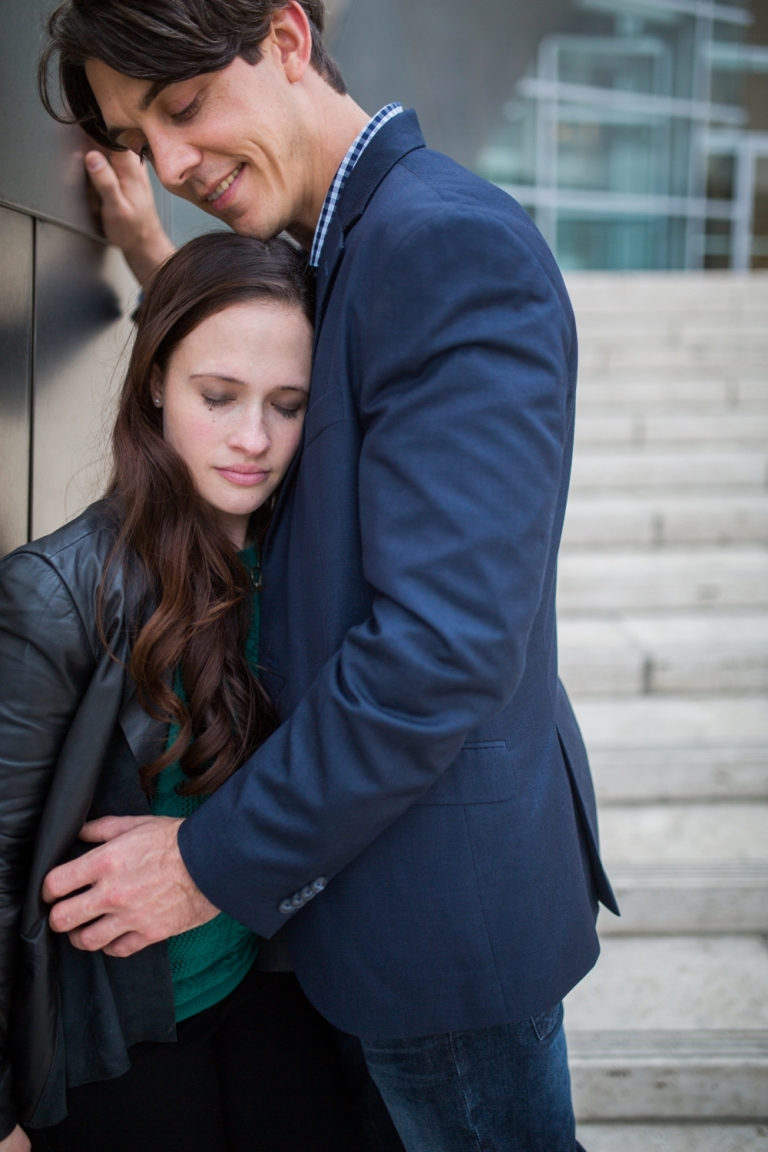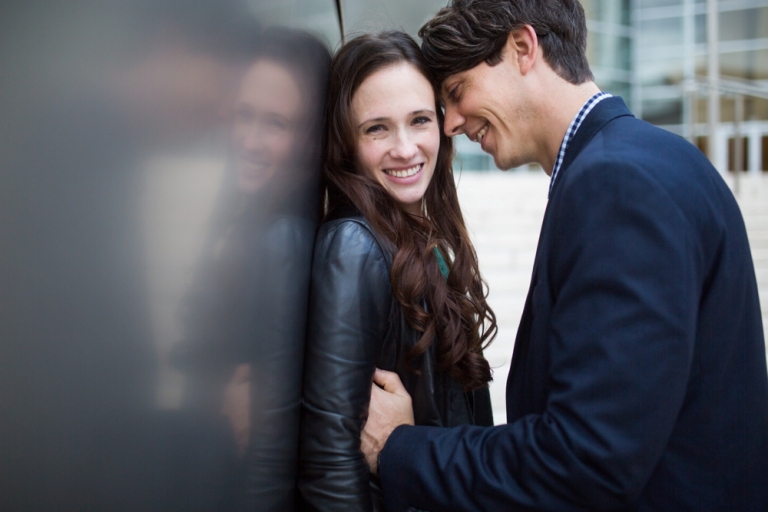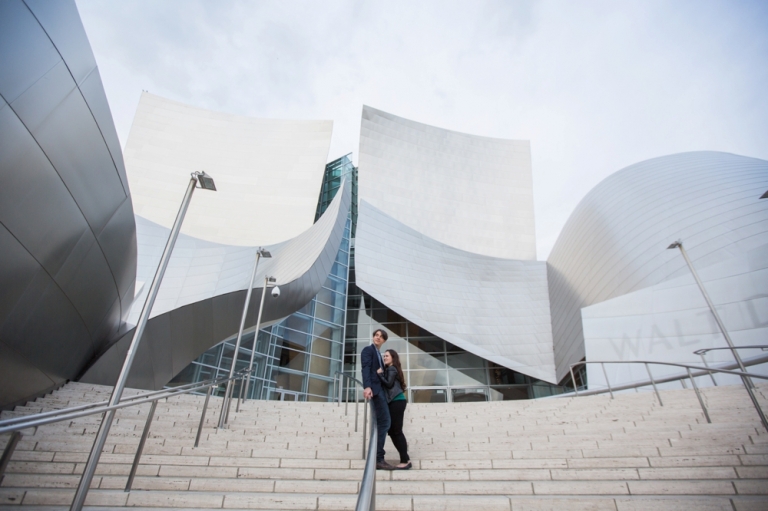 Interested in having Meghan Christine Photography shoot your engagement? Send us an email! meghan@meghanchristine.com