Erica and Bobby
Like so many couples, Erica and Bobby met online in November of 2014. While Erica was skeptical about anything working out between them at first, Bobby was adamant in pursuing her. They spoke for weeks before meeting in person, and eventually she gave in to Bobby's charm and they had their first date at
Bodega Wine Bar
in Pasadena. They captured each other's heart from the very first date and by the second date they knew they were made for each other and no one else. They both love how kind, caring, loving and sacrificial the other can be. I am beyond excited to shoot their wedding and be a part of their special day at
Hummingbird Nest Ranch
in July.
The Proposal
Bobby proposed to Erica in
Napa Valley
on her 30th birthday… aka best birthday gift ever! They had spent the day wine tasting and then went for dinner at
Auberge de Soleil
. Bobby arranged the best seat out on the porch so they'd have a stunning view of the mountain and the sunset. After dinner he had the waiter come out with dessert and written on the plate was "Will You Marry Me?". Bobby went down on one knee and popped the question with everyone in the restaurant clapping and cheering as Erica said "Yes!". What made this night even more special was the fact that Bobby asked Erica's parents and his very own daughter for permission to wed Erica.
Engagement Session: Pasadena City Hall, Old Town Pasadena, and Bodega Wine Bar
For their engagement session, we started at
Pasadena City Hall
 – an iconic location in
Pasadena
well known for photos, and then we walked the streets of 
Old Town Pasadena
. As you can tell, Erica's sense of style is just fabulous and you will see some big colorful balloons make their debut too – SO fun! We ended the day at the Bodega Wine Bar. This place is special because it's where they had their first date, so we decided to return to that spot to close their engagement session and make it even more meaningful for them. The wine bar was kind enough to let us in before it opened and we even had them sit at the exact same table.
"The minute we sat down our chemistry was perfect! I knew then there was something really special about him and I knew I was going to fall for this guy." – Erica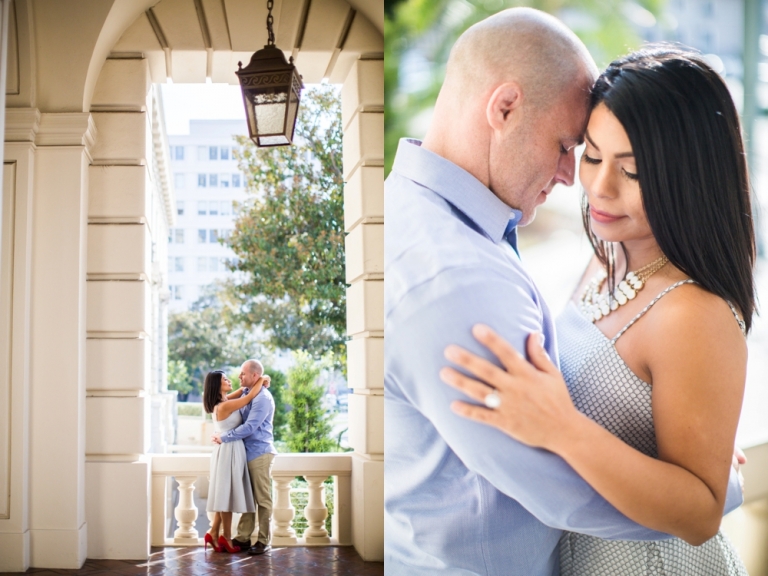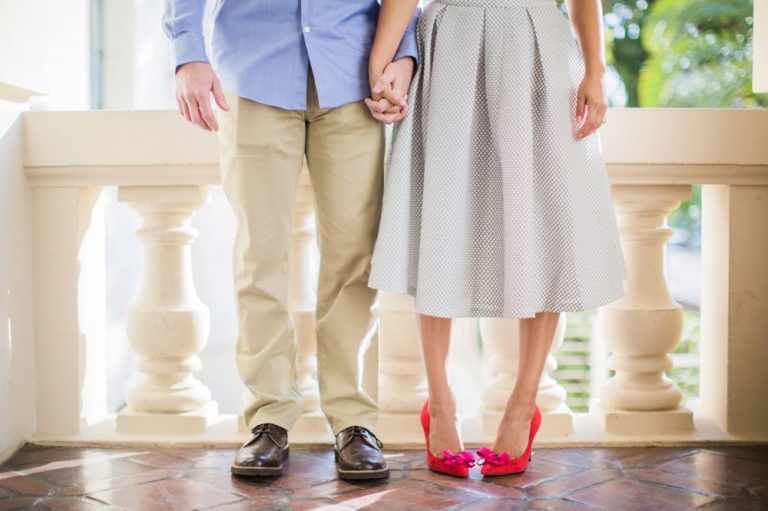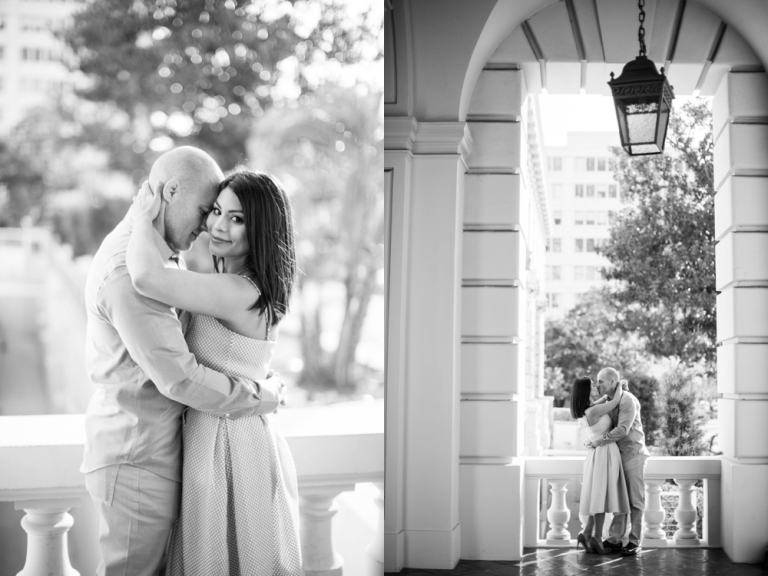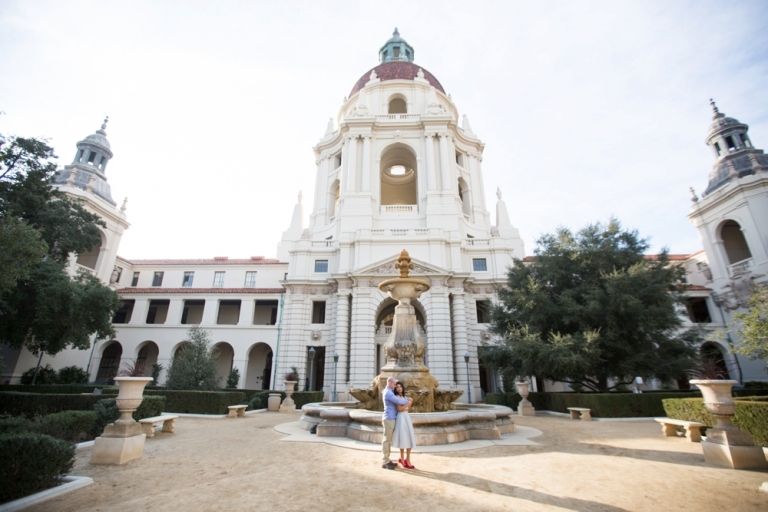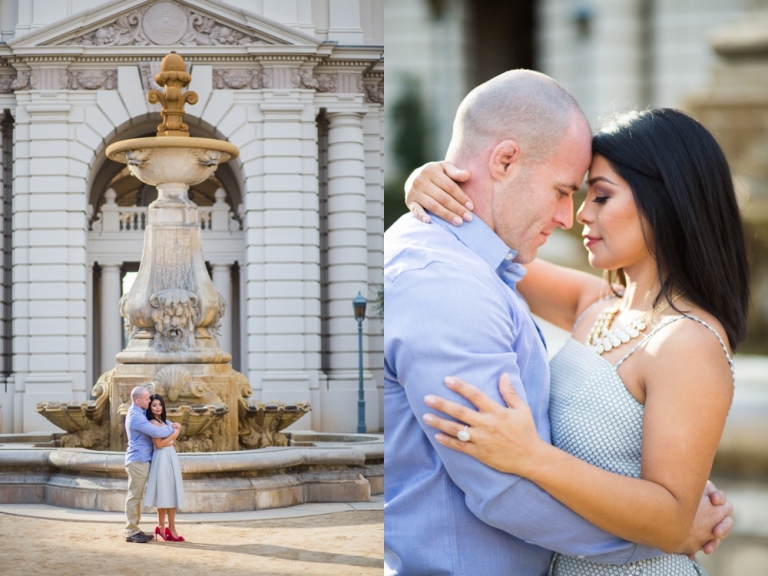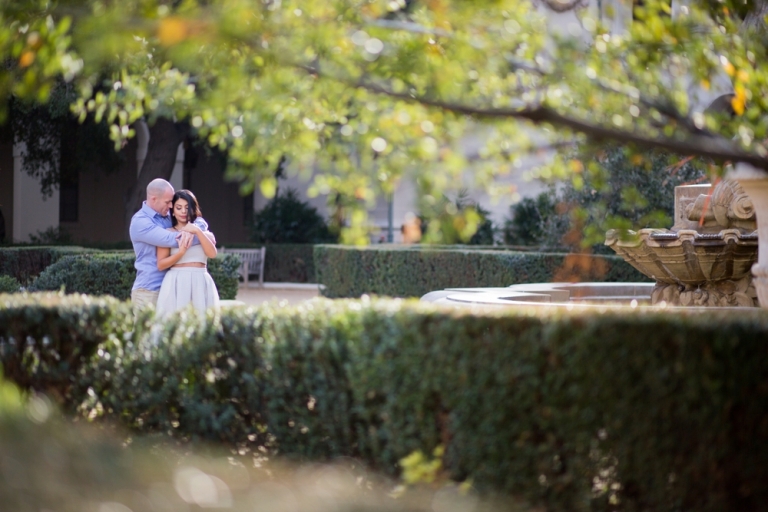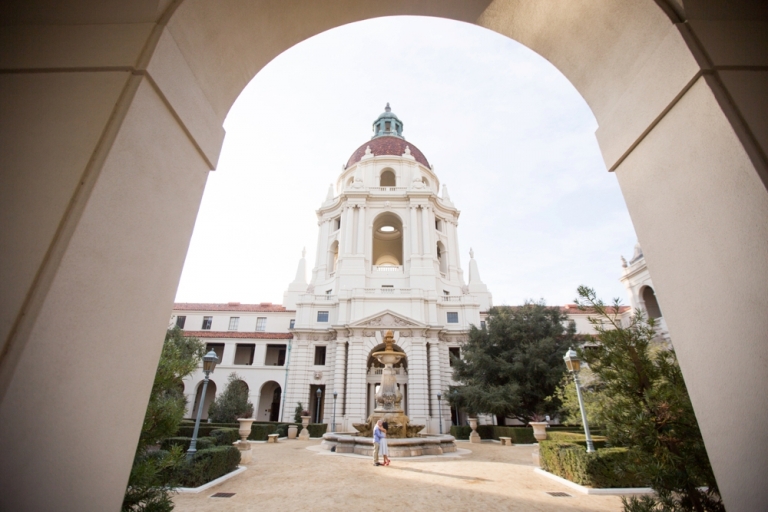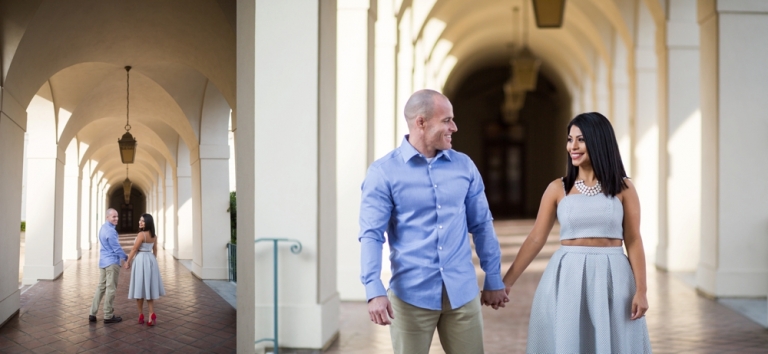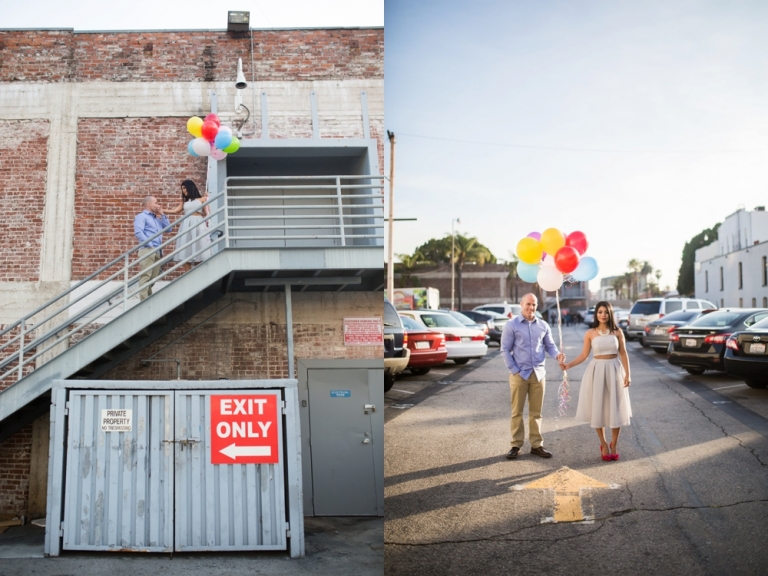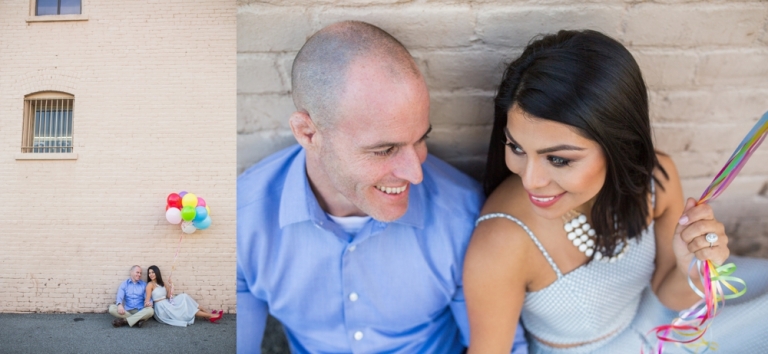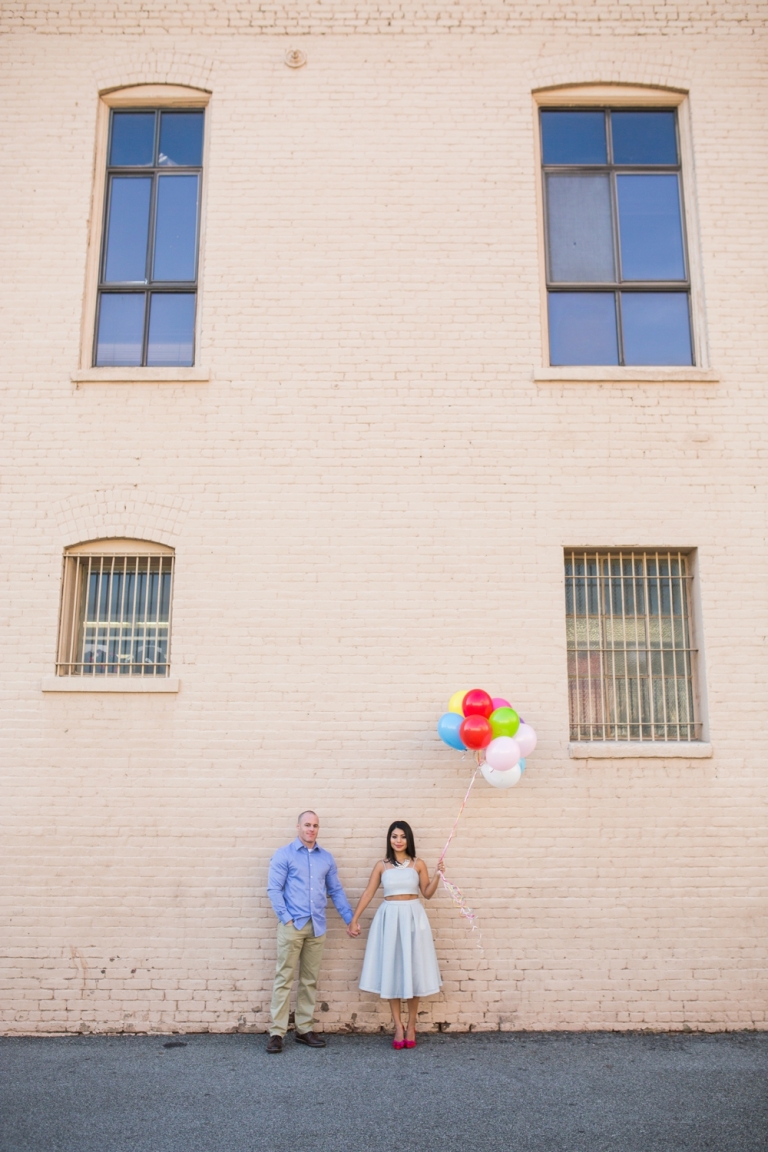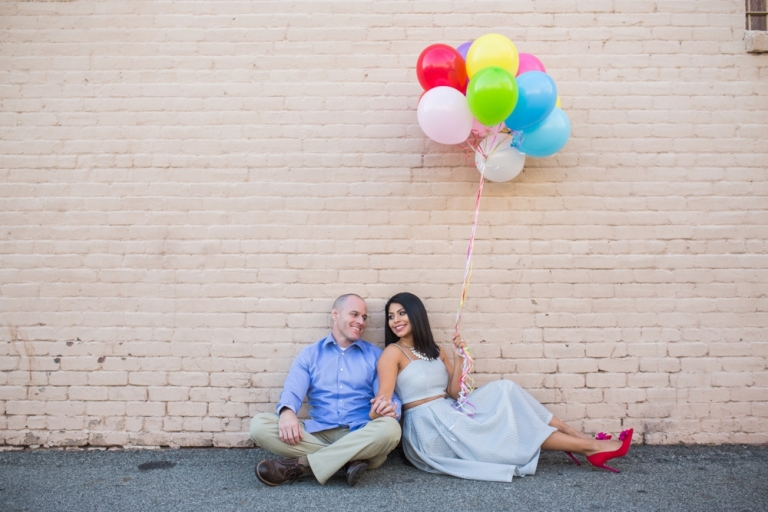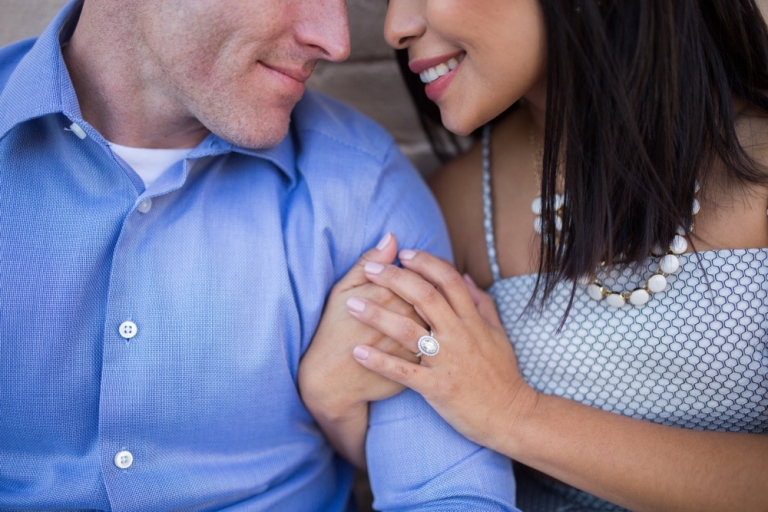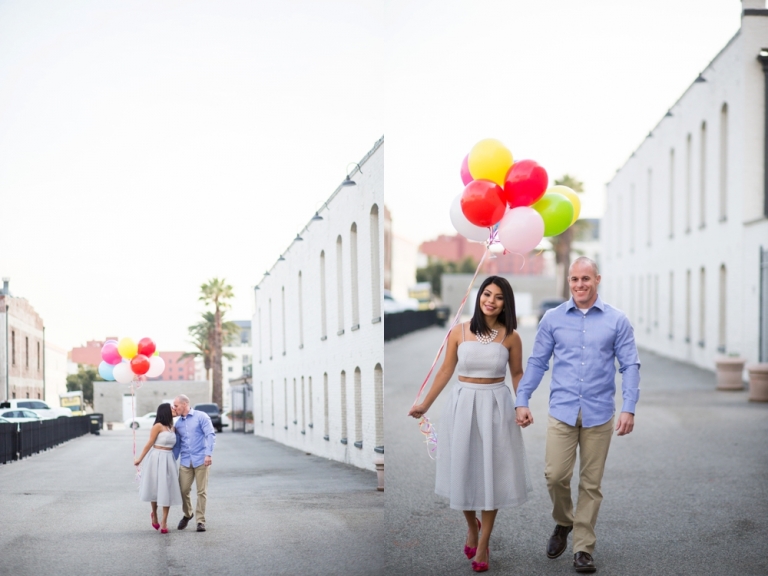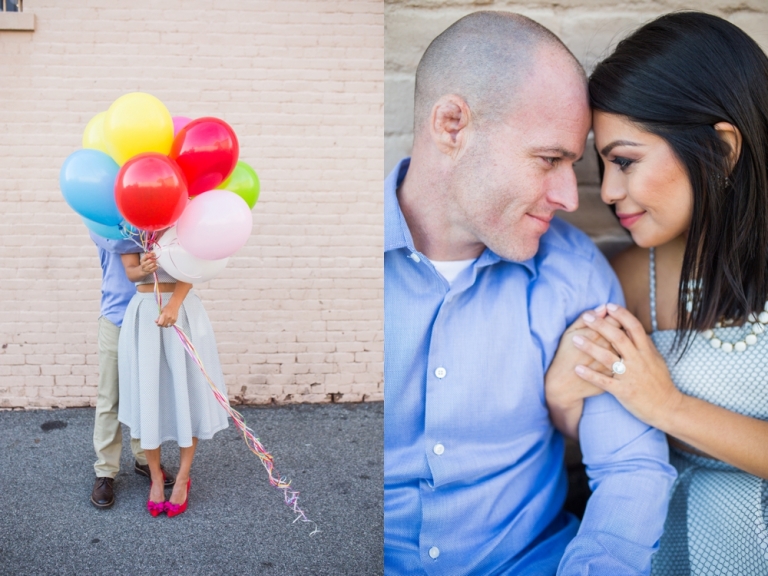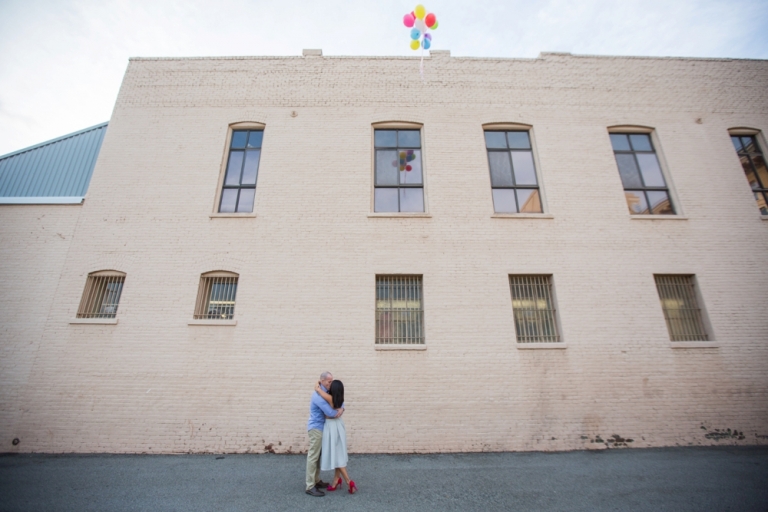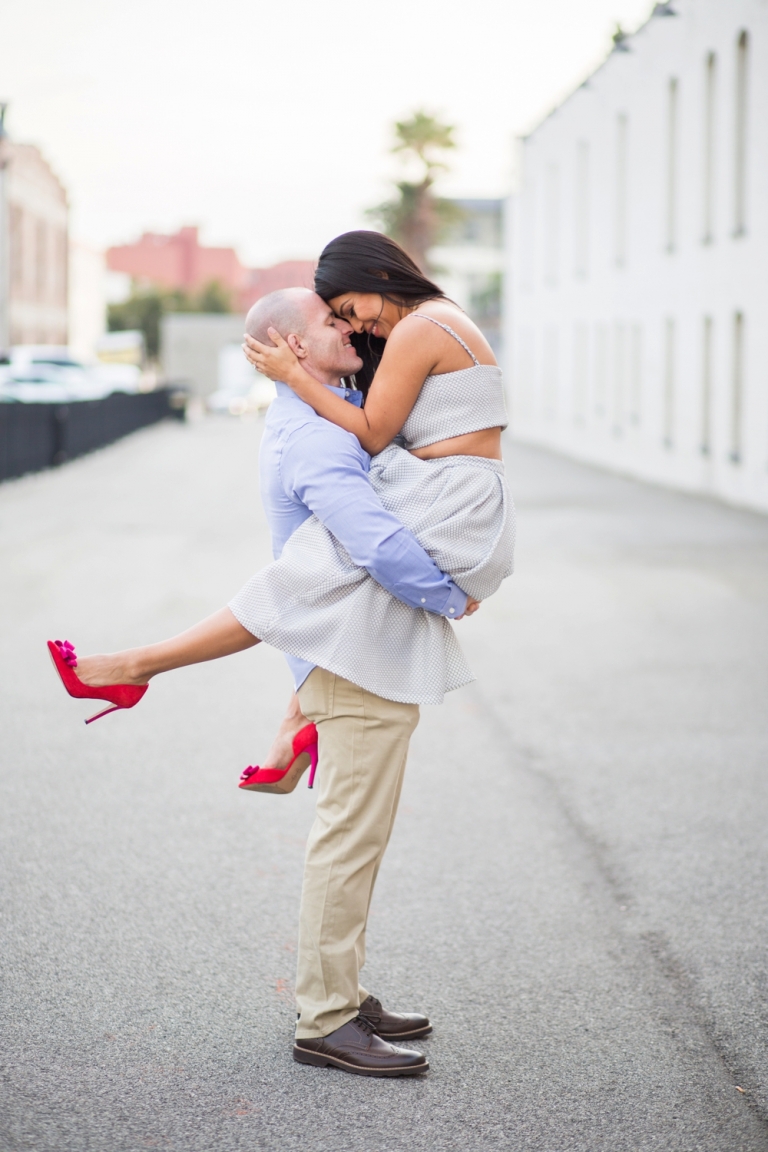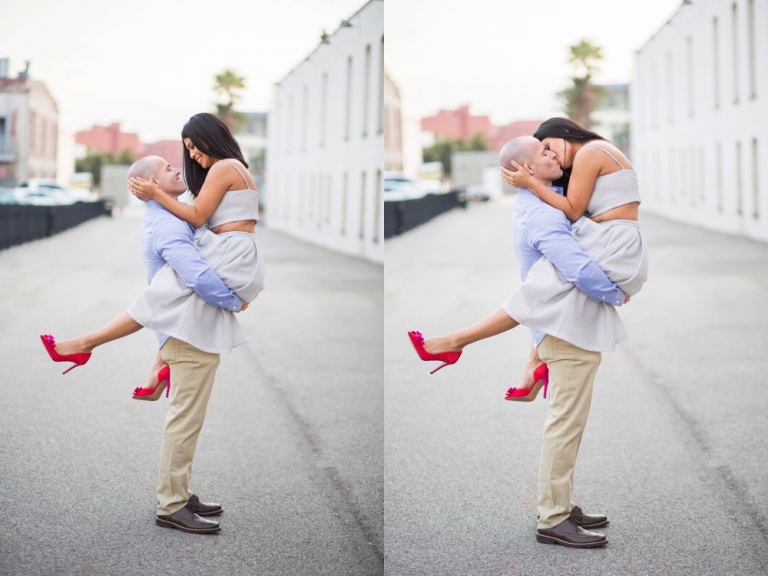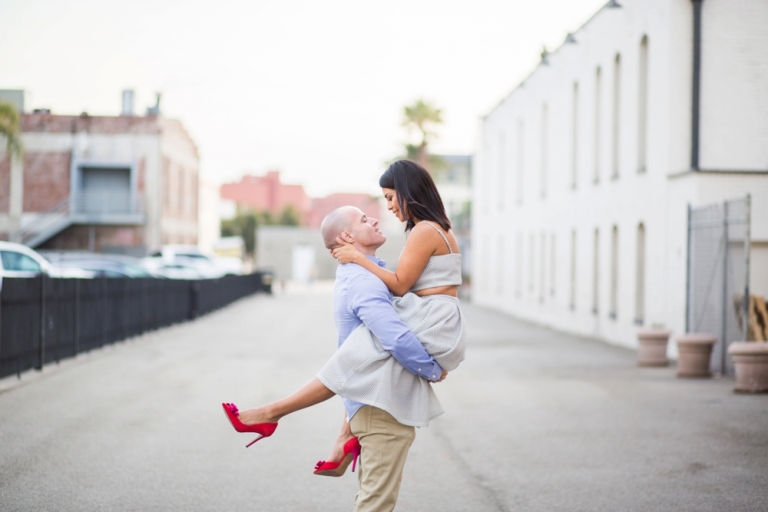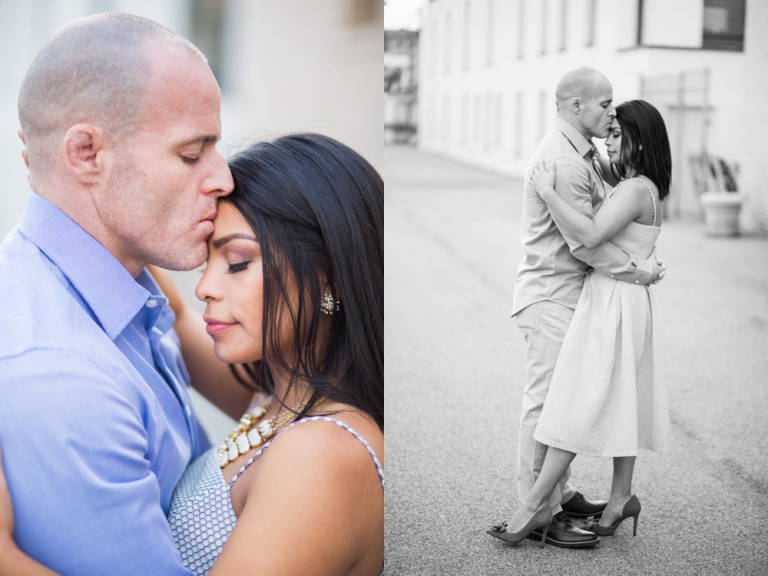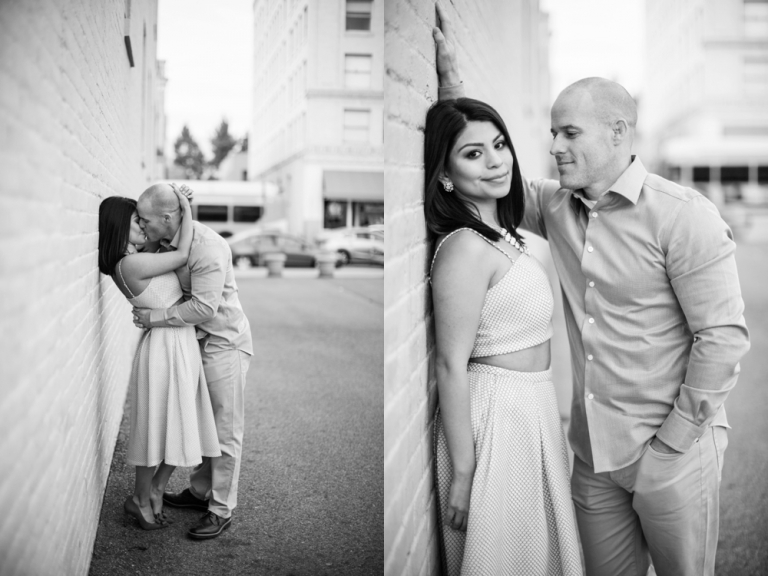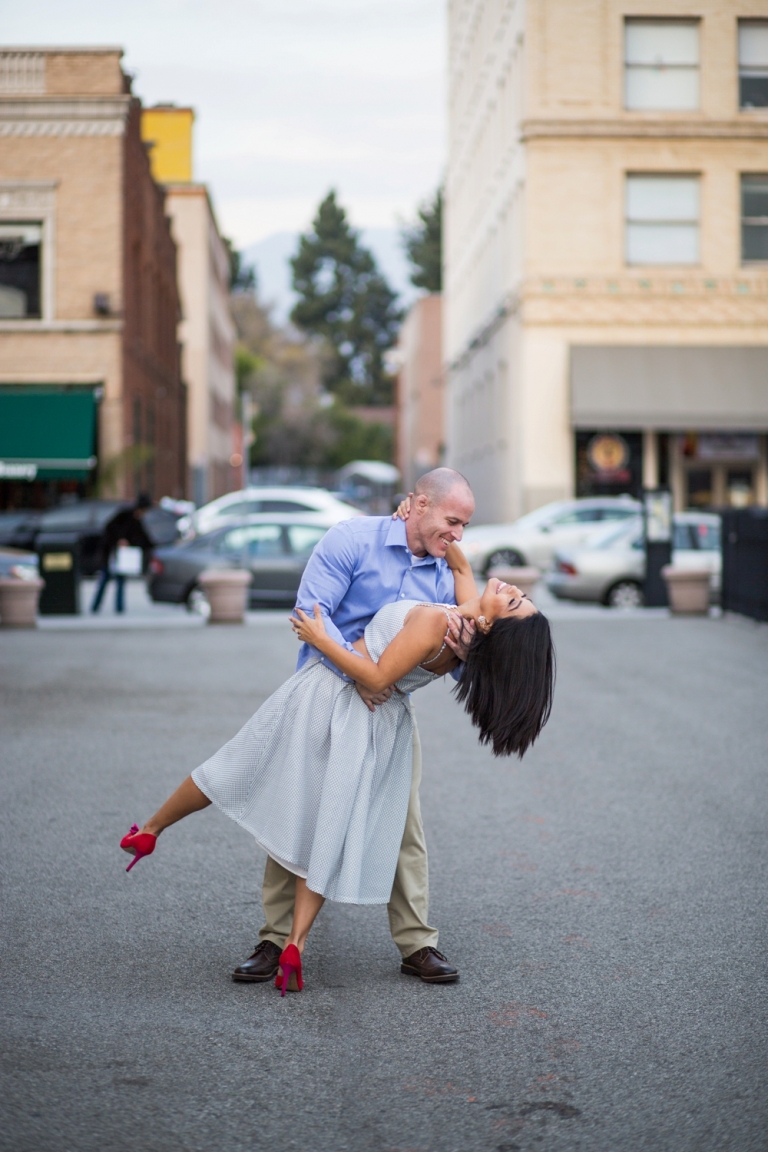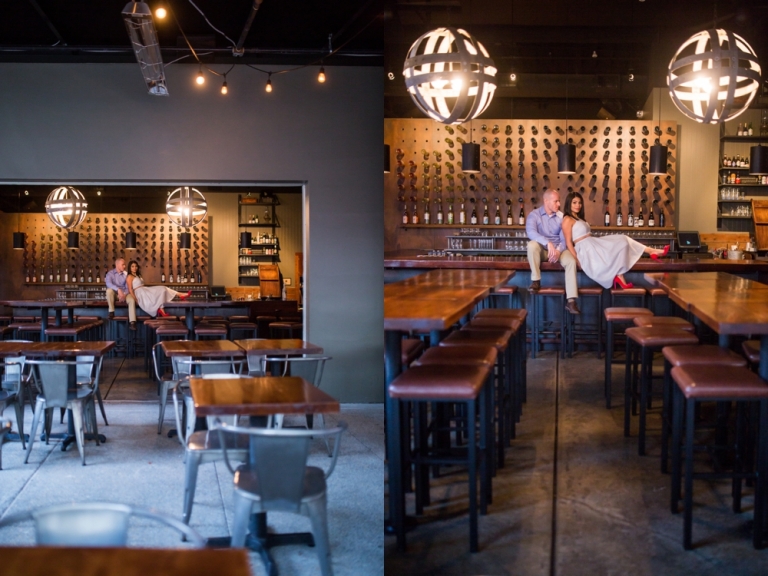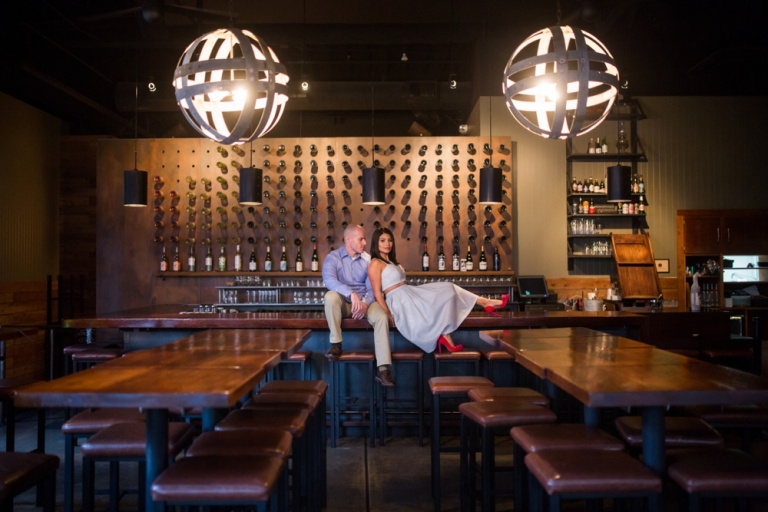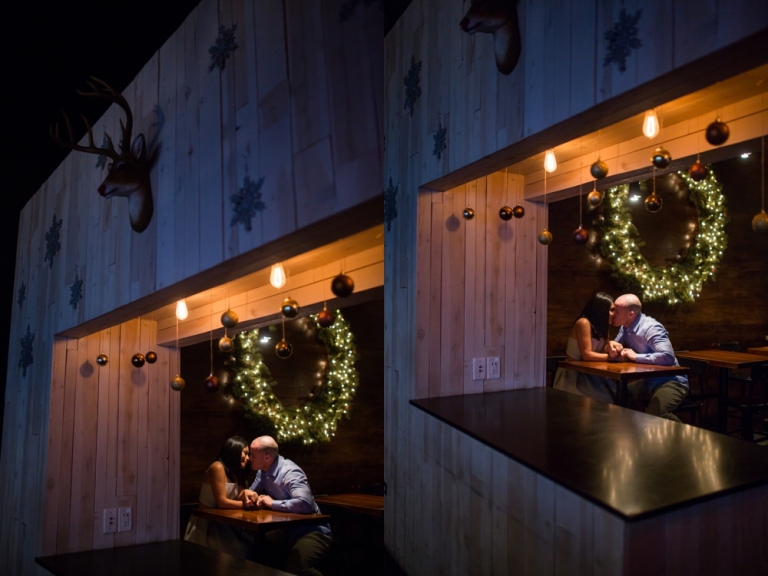 Interested in having your love story documented? Send us an email! meghan@meghanchristine.com