Hummingbird Nest Ranch
From the sweeping vistas to the finest details, Hummingbird Nest Ranch is an event venue unlike any other and it simply takes your breath away. Nestled in the Santa Susana Mountains less than a half hour from L.A., this extraordinary property boasts an exquisite main villa with regal Spanish architecture and décor, a gorgeous array of outdoor spaces giving guests a feeling of unsurpassed warmth and luxury. This extensive property with its shaded groves of olive trees, sparkling fountains, romantic accommodations, and stunning canyon setting is absolutely one-of-a-kind.
Because of this, and so many other reasons, Erica and Bobby's might be my favorite all time wedding. Not only is it evident how much they love each other, but Erica's taste and design style is just dreamy. I was so honored to be the one chosen to capture all the stunning details and sweet, heartfelt moments. Everywhere I turned was more beauty to behold!
Erica and Bobby
Like so many couples, Erica and Bobby met online in November of 2014. While Erica was skeptical about anything working out between them at first, Bobby was adamant in pursuing her. They spoke for weeks before meeting in person, and eventually she gave in to Bobby's charm and they had their first date at
Bodega Wine Bar
in
Pasadena
. They captured each other's heart from the very first date and by the second date they knew they were made for each other and no one else. They both love how kind, caring, loving and sacrificial the other can be. Their wedding at the 
Hummingbird Nest Ranch
 this past July was nothing short of perfect.
The Proposal
Bobby proposed to Erica in
Napa Valley
on her 30th birthday… aka best birthday gift ever! They had spent the day wine tasting and then went for dinner at
Auberge de Soleil
. Bobby arranged the best seat out on the porch so they'd have a stunning view of the mountain and the sunset. After dinner he had the waiter come out with dessert and written on the plate was "Will You Marry Me?". Bobby went down on one knee and popped the question with everyone in the restaurant clapping and cheering as Erica said "Yes!". What made this night even more special was the fact that Bobby asked Erica's parents and his very own daughter for permission to wed Erica. Click
here
to view their
Pasadena City Hall
engagement session.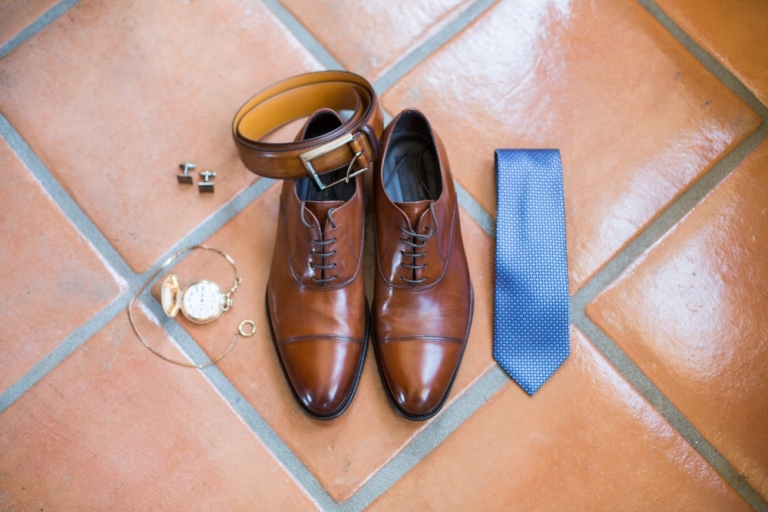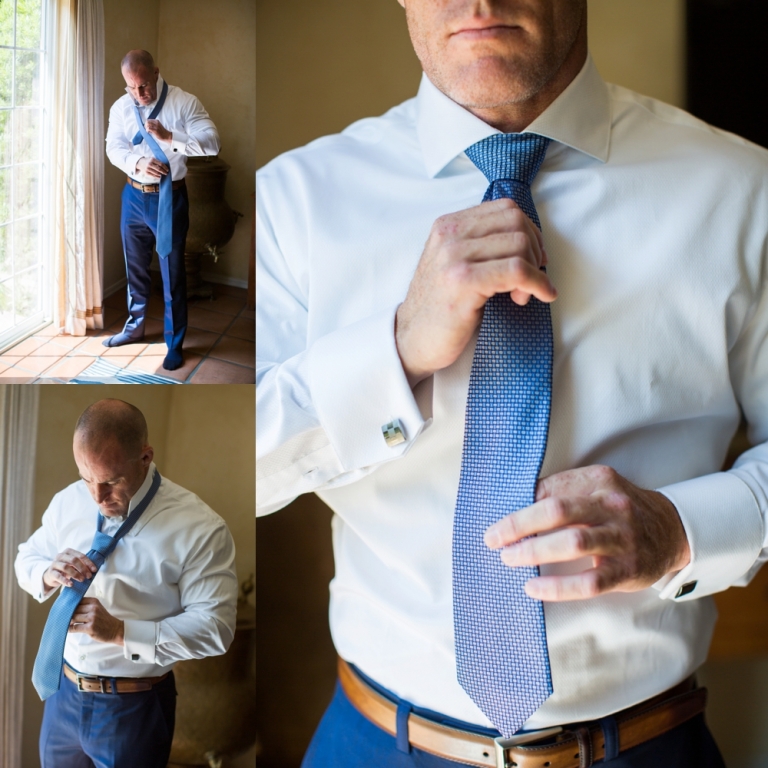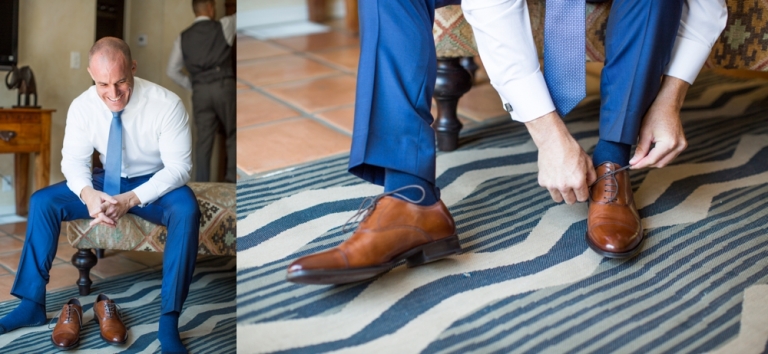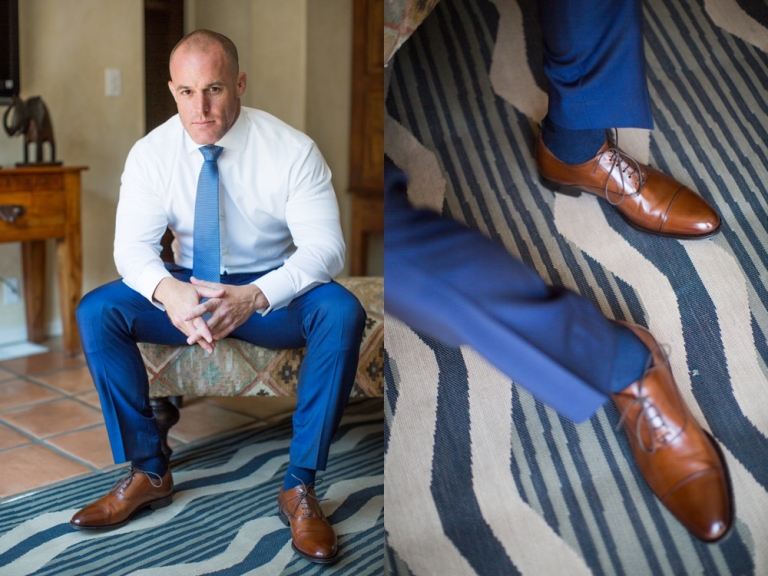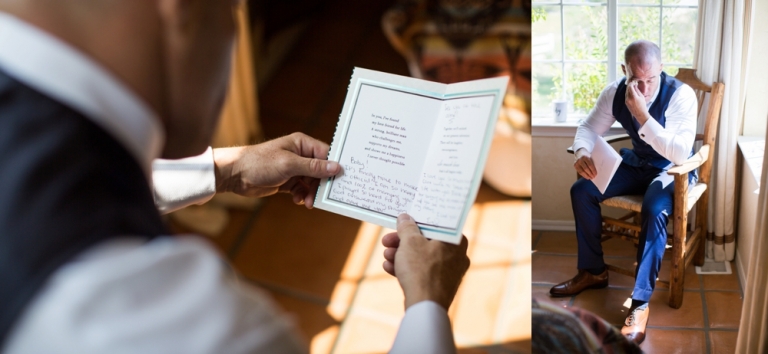 Bobby's groomsmen gift – an engraved liquor carafe and glasses for each of his guys!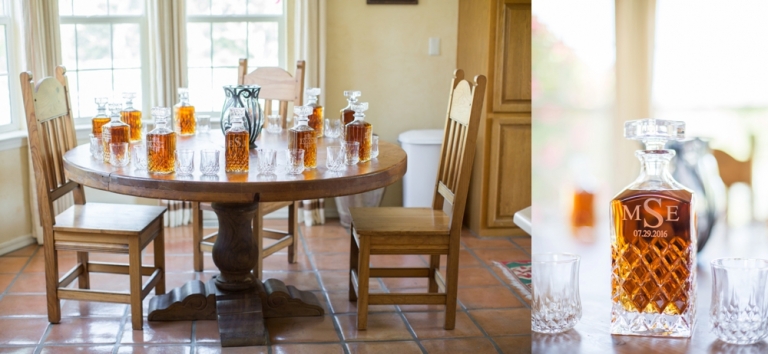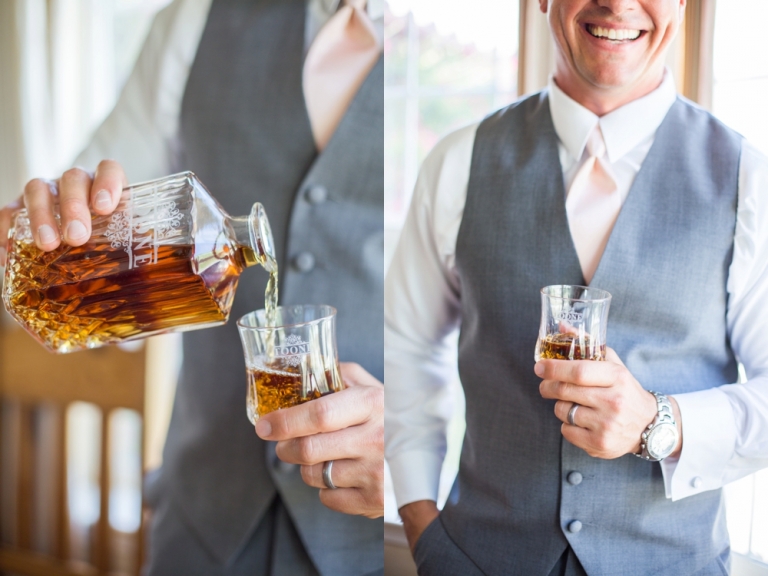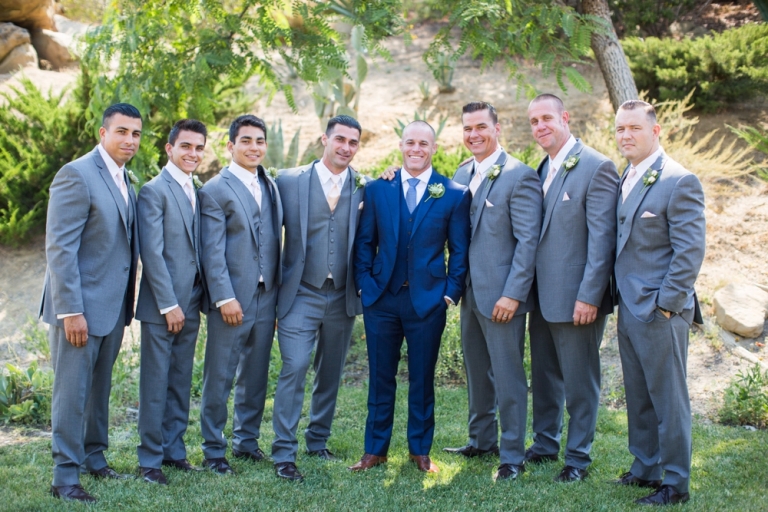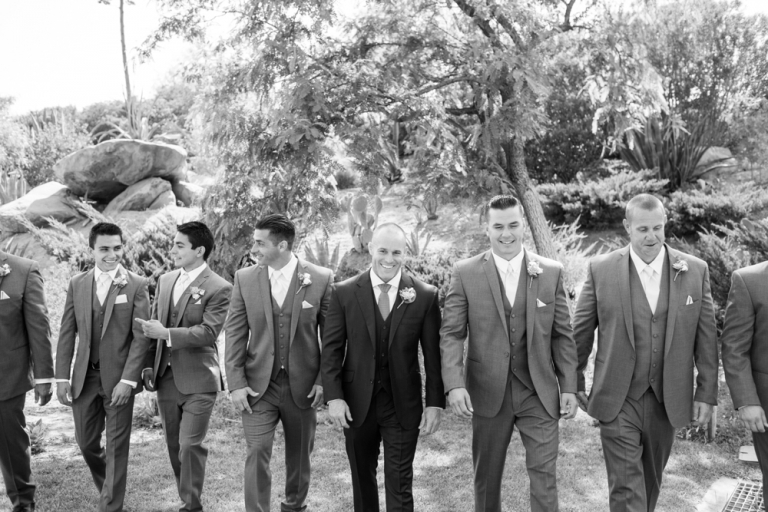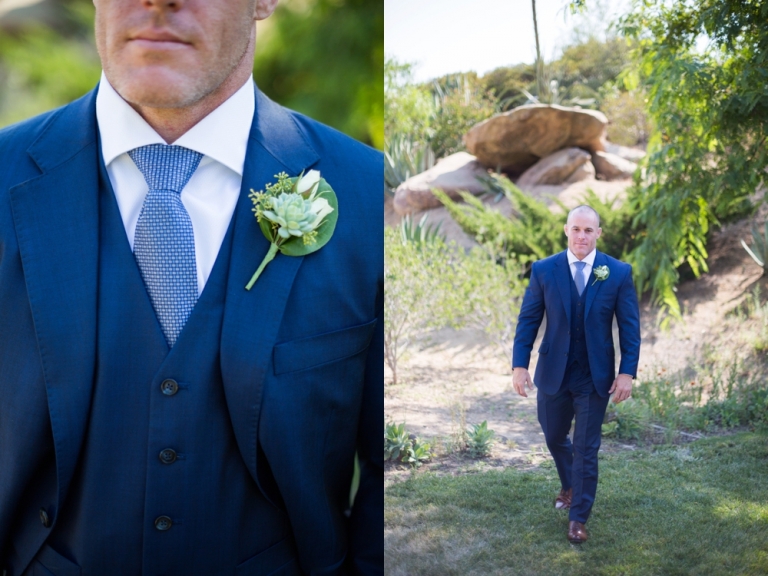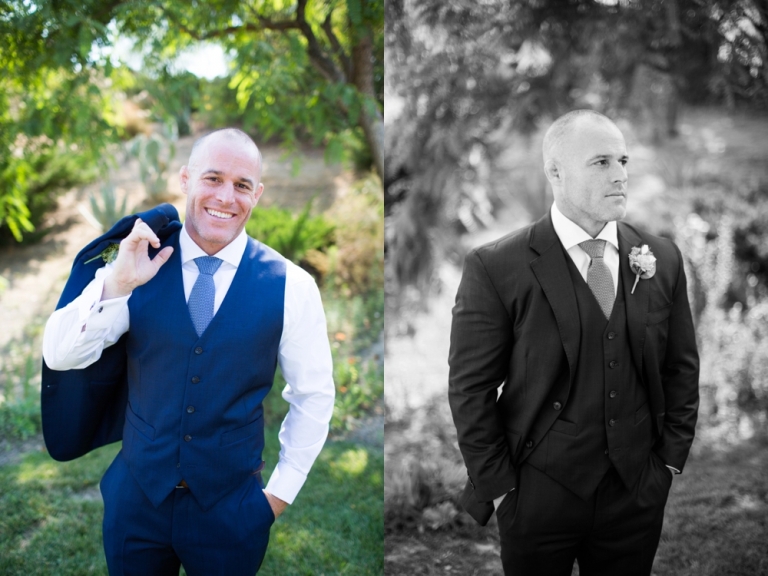 Was so special to have Bobby's daughter Rylee as a flower girl!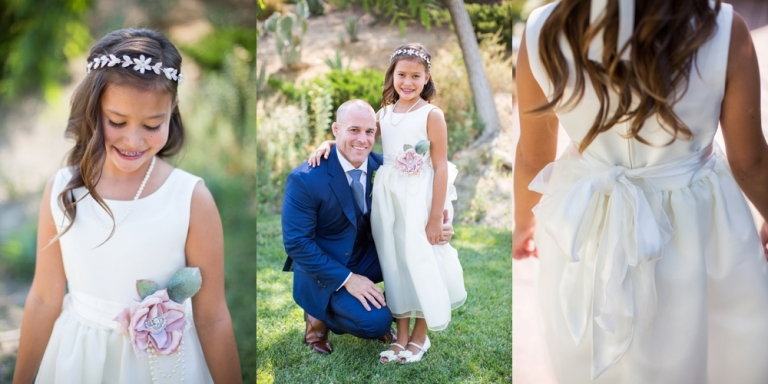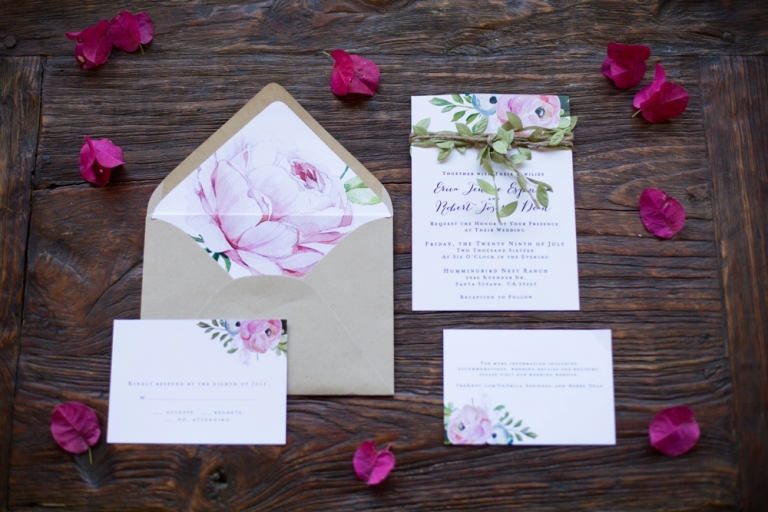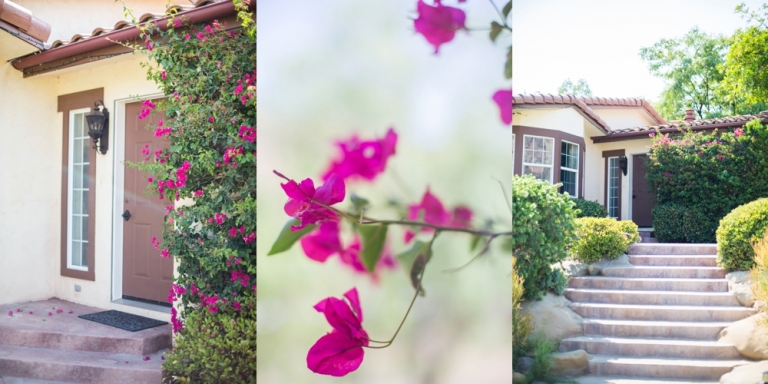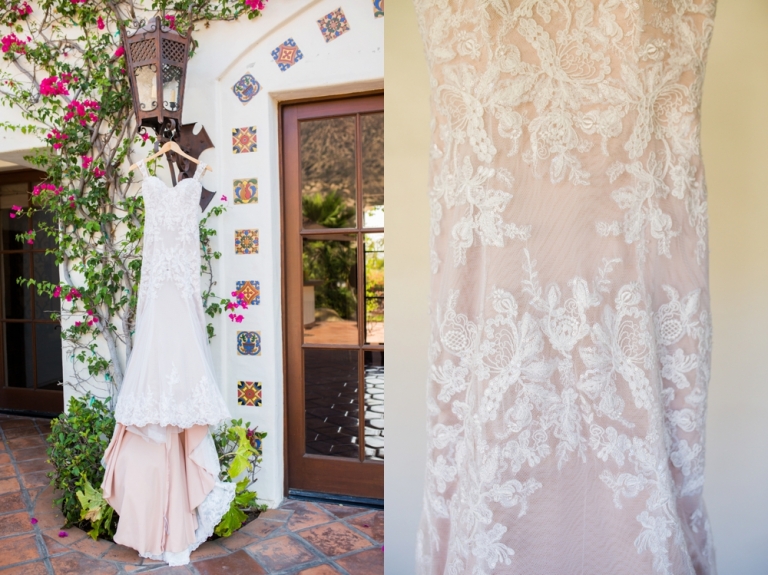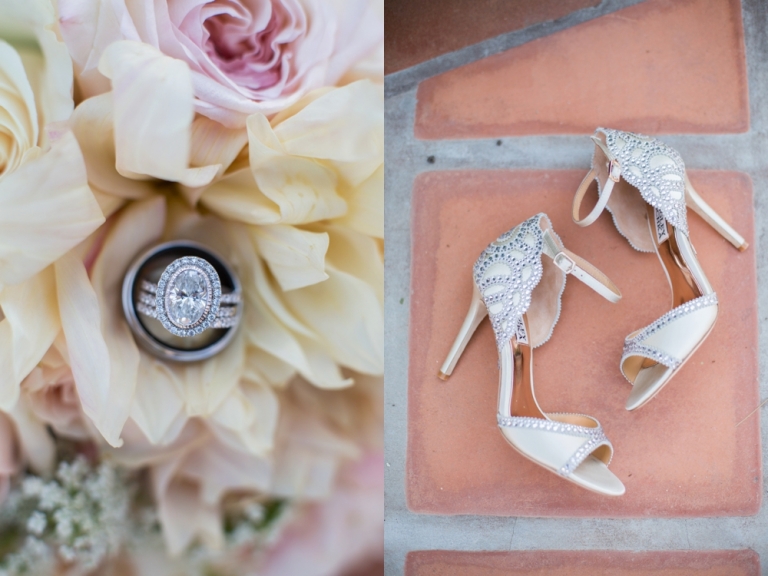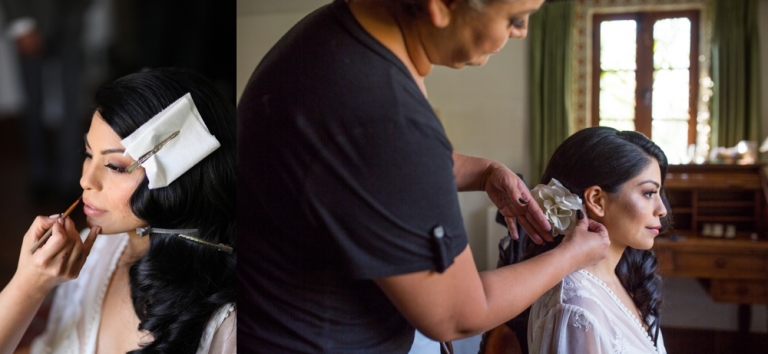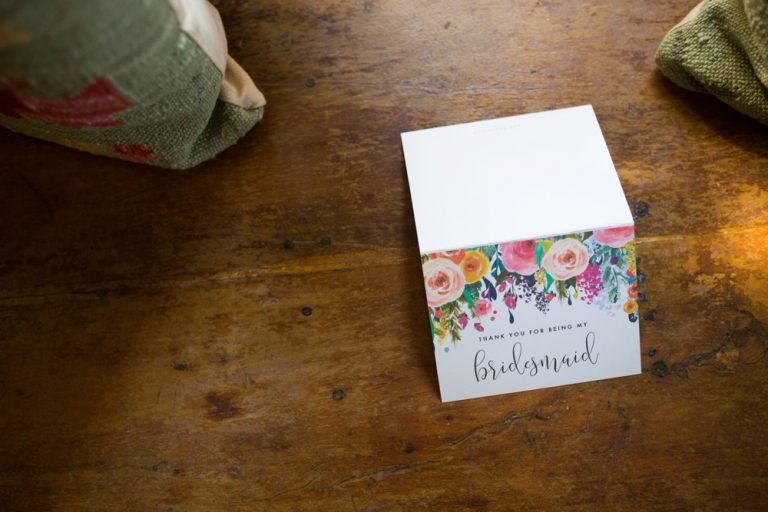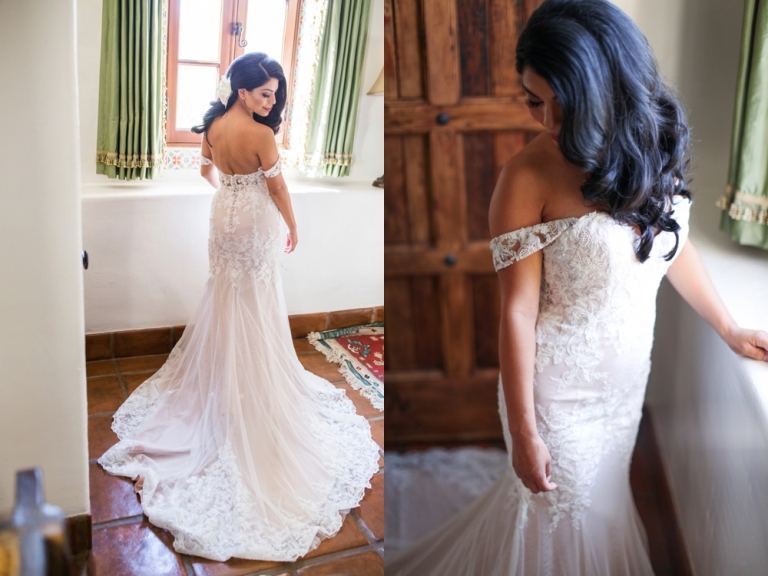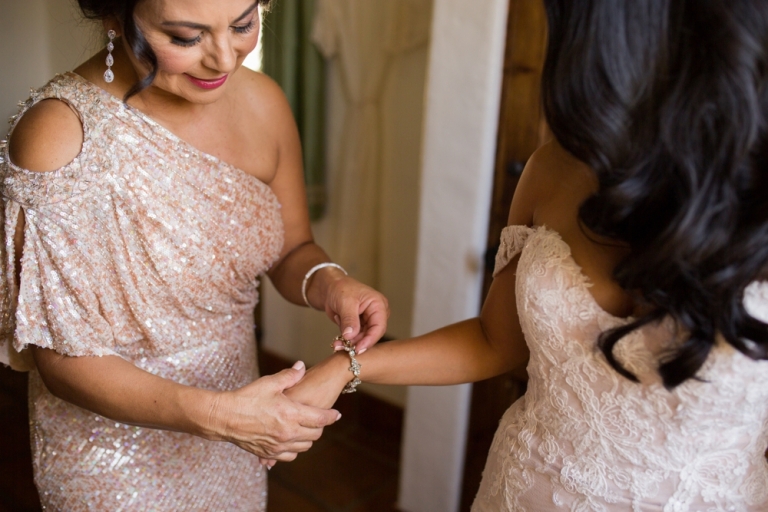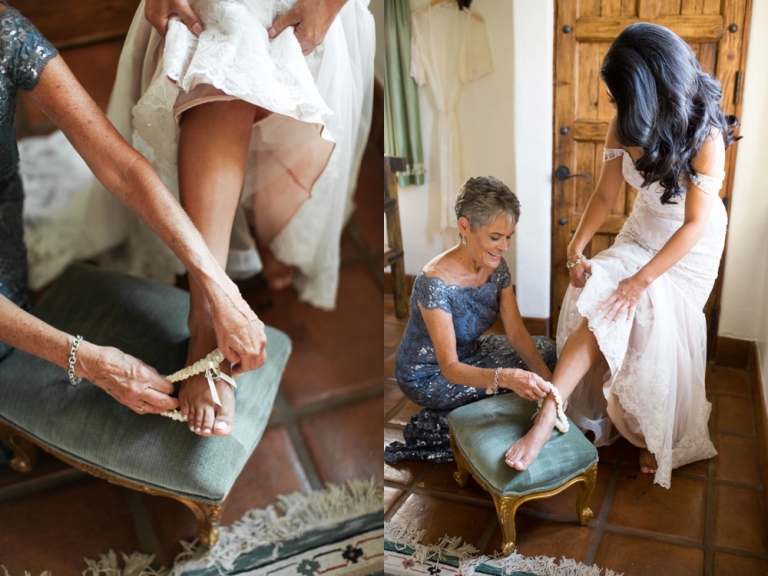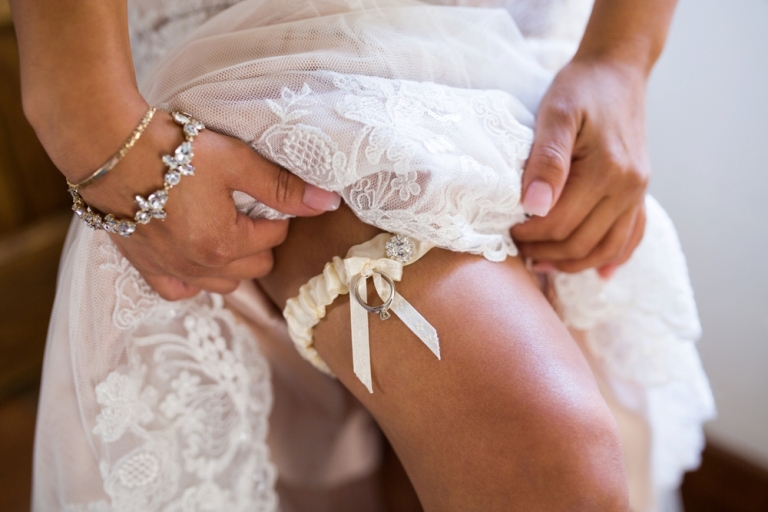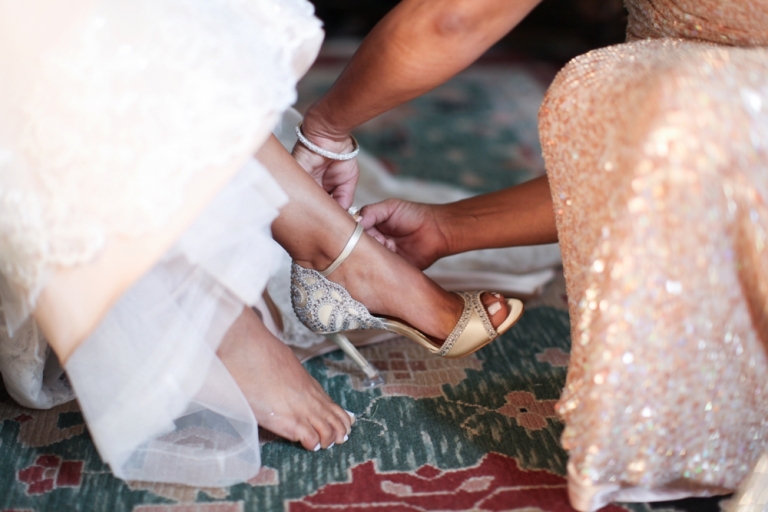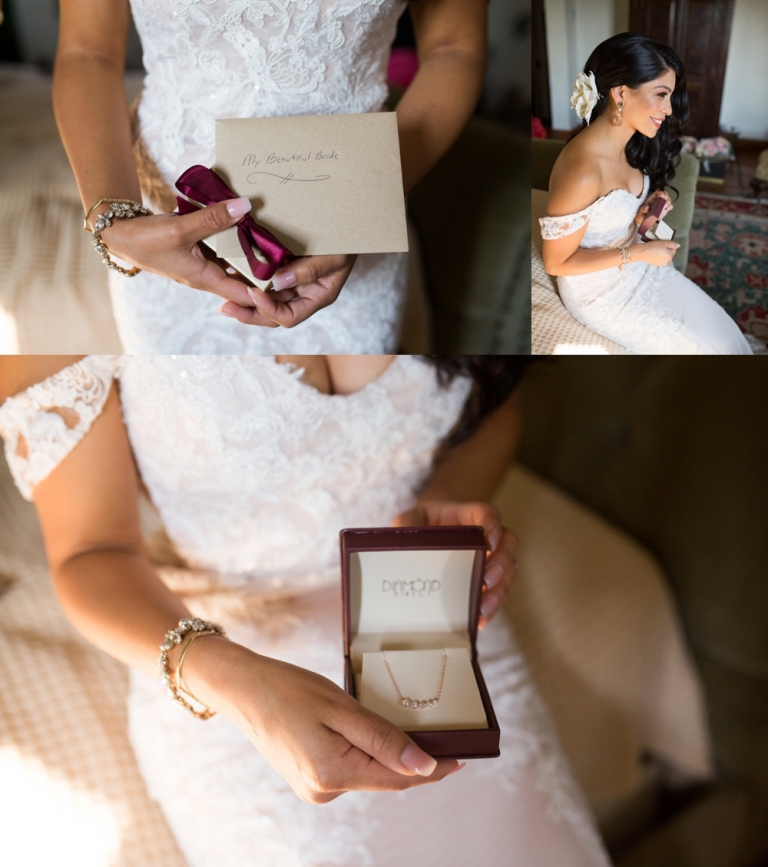 Erica chose blush with gold accents for the bridesmaids dresses… and blush flowers + berries for an added pop!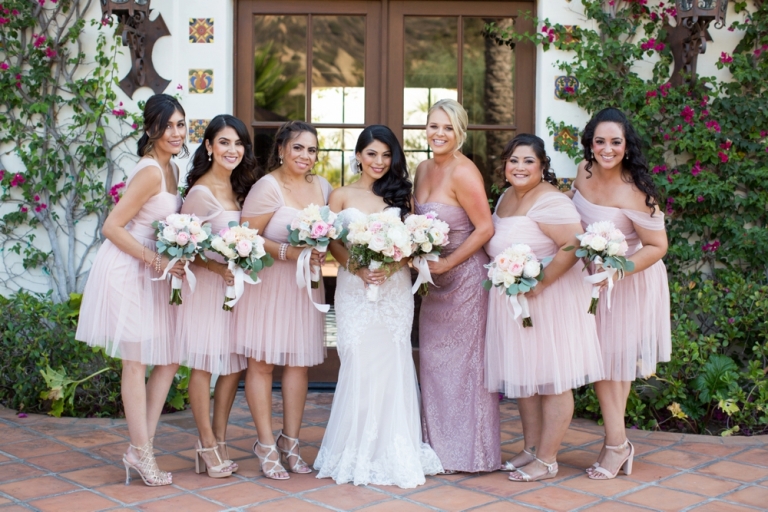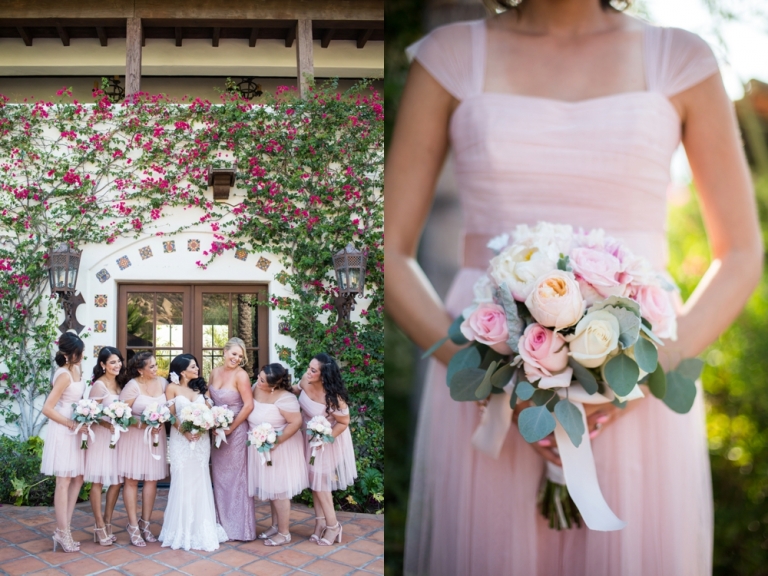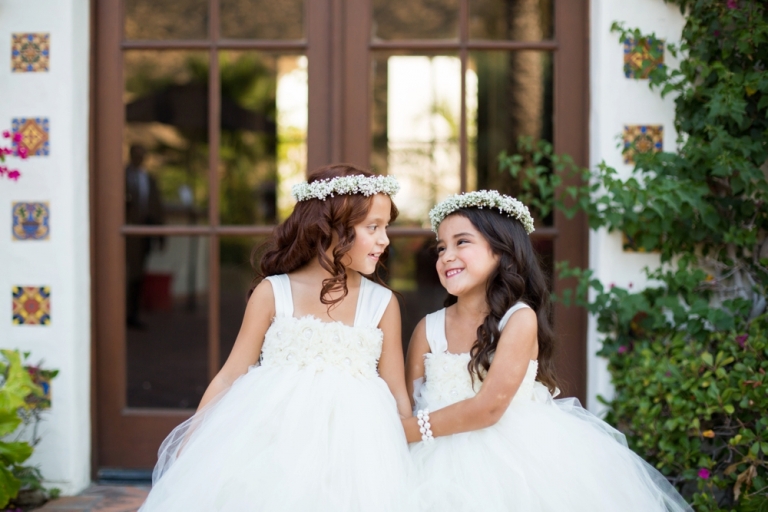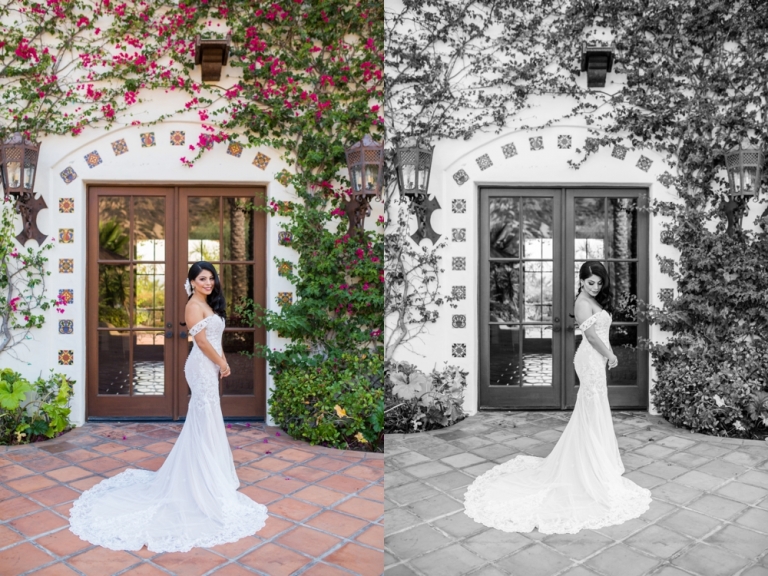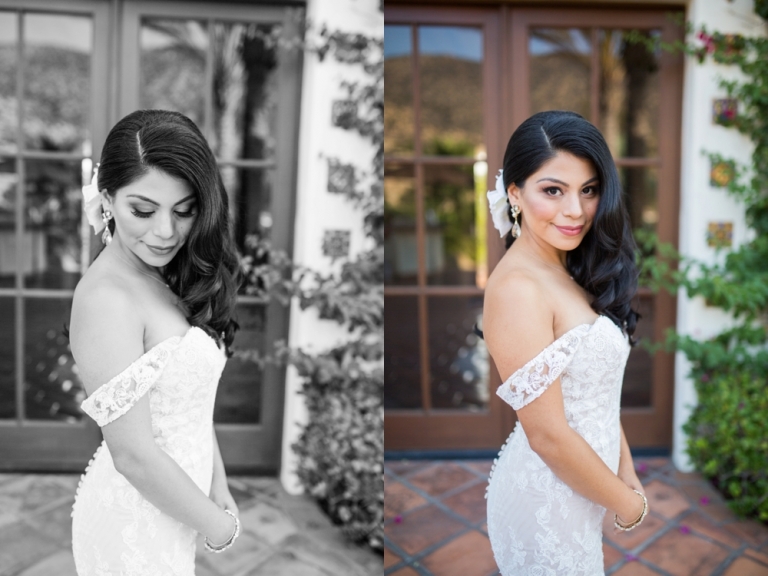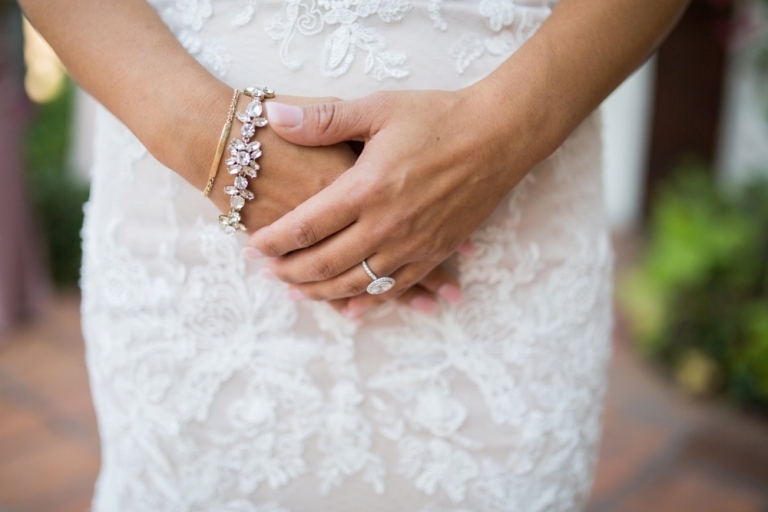 As a unique and meaningful touch, Erica attached her Mom's rosary to her bouquet…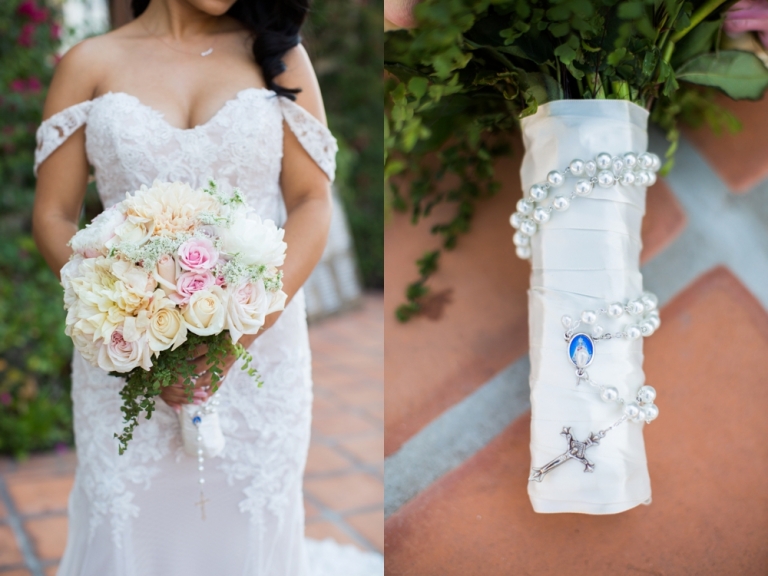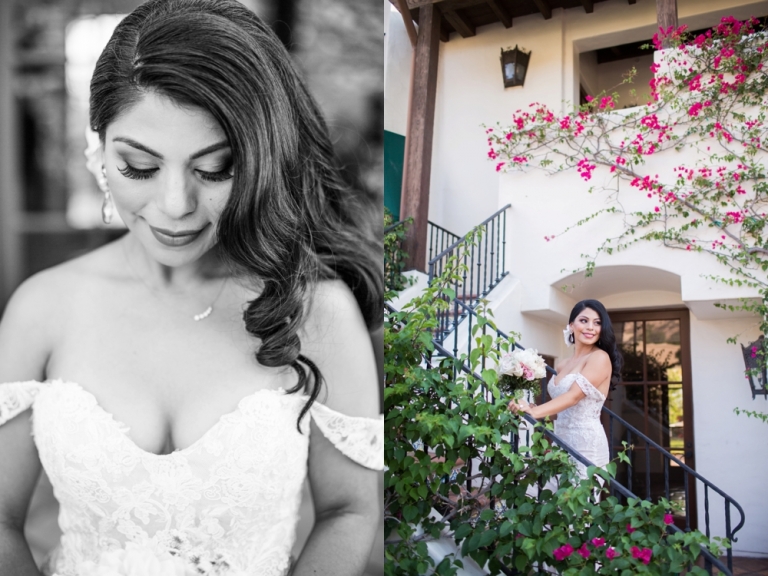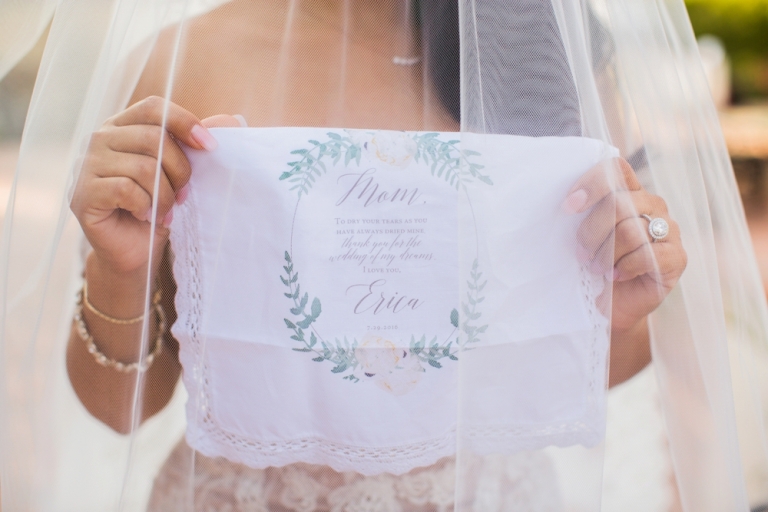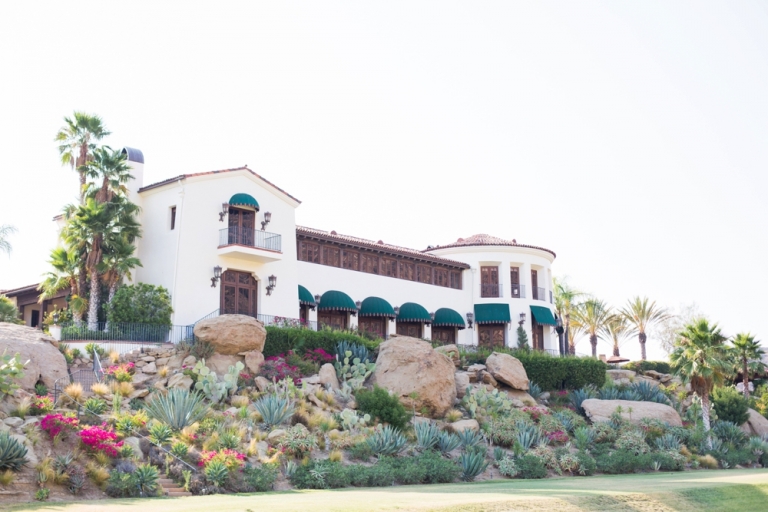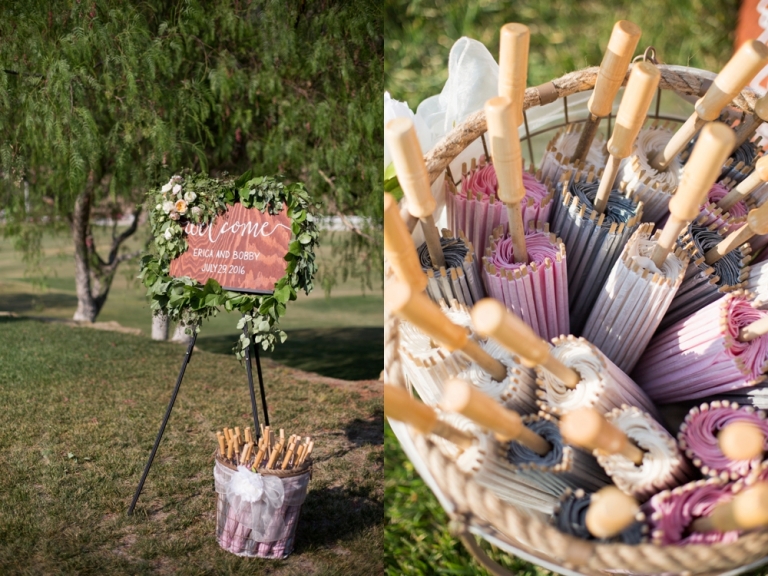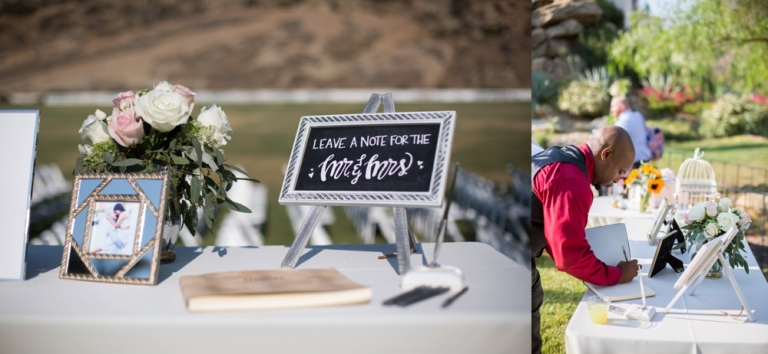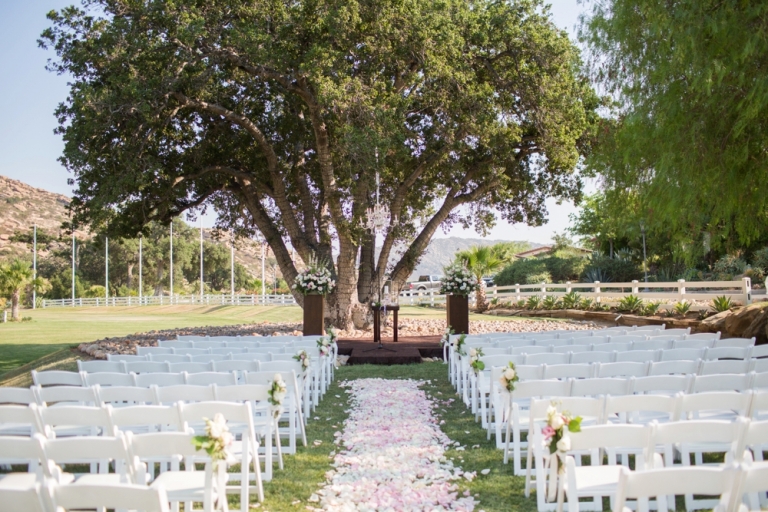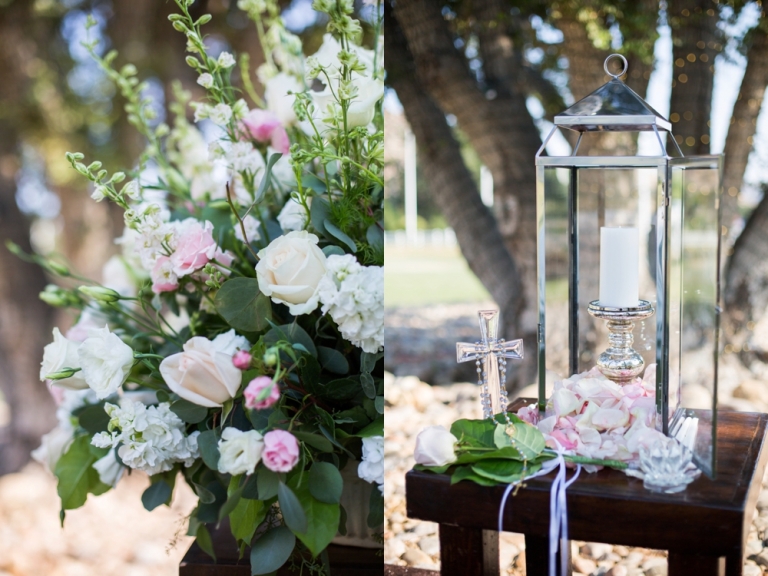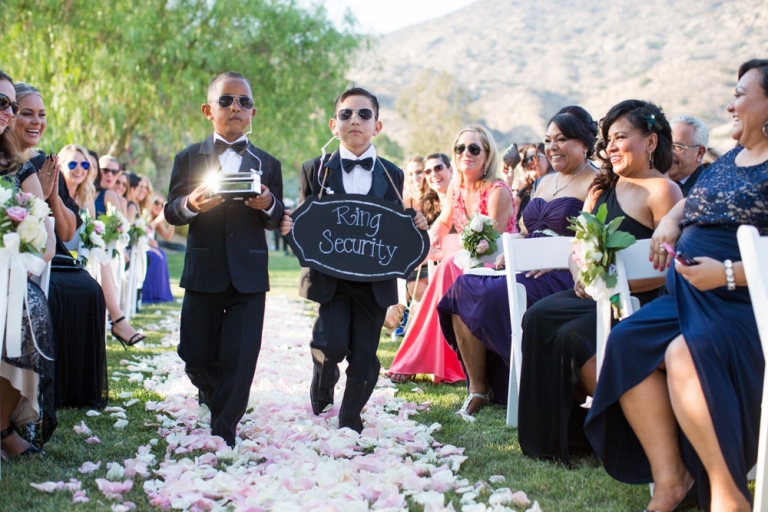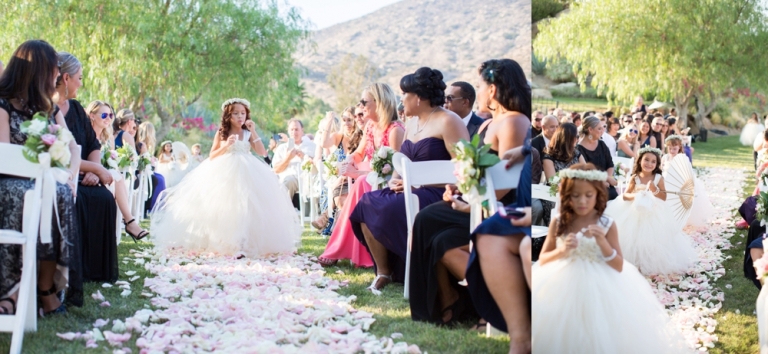 Bobby seeing his bride for the first time!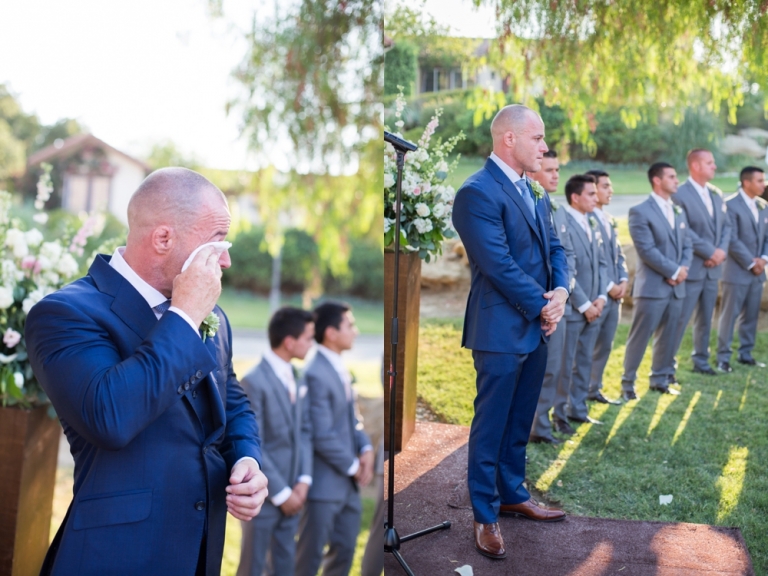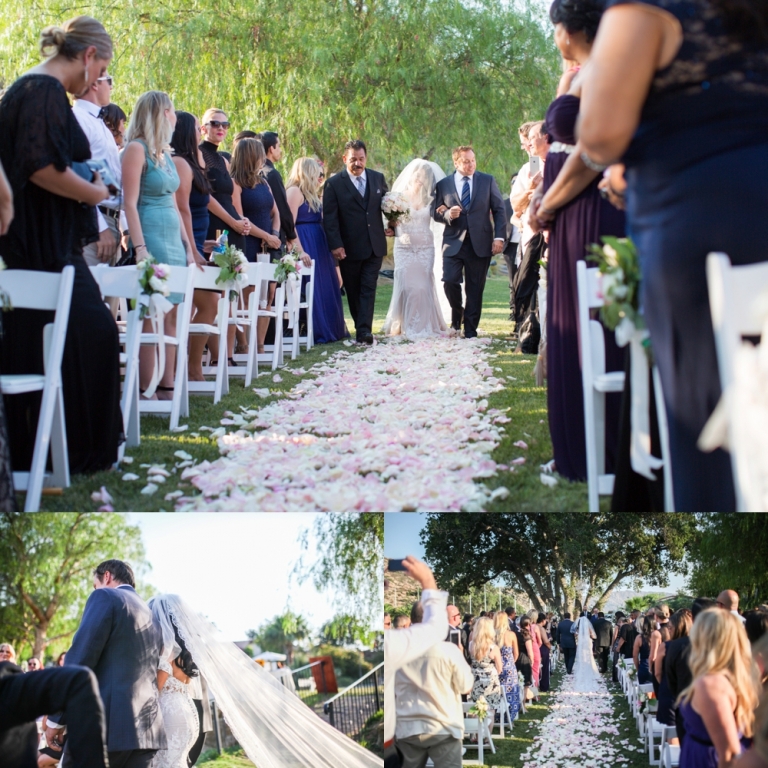 Not a dry eye in the place!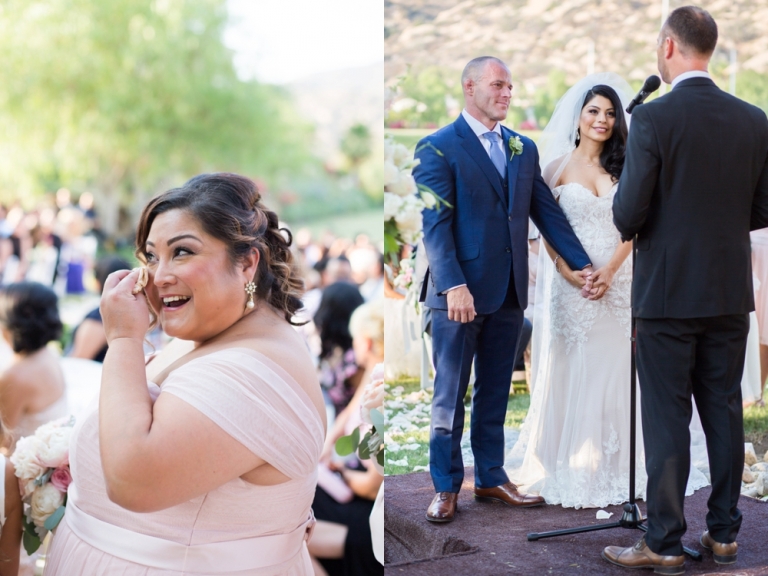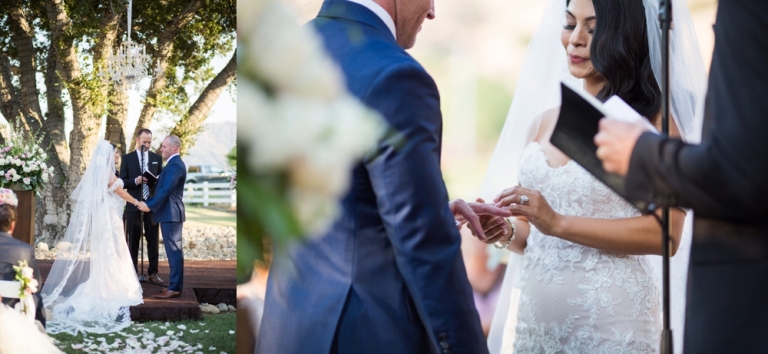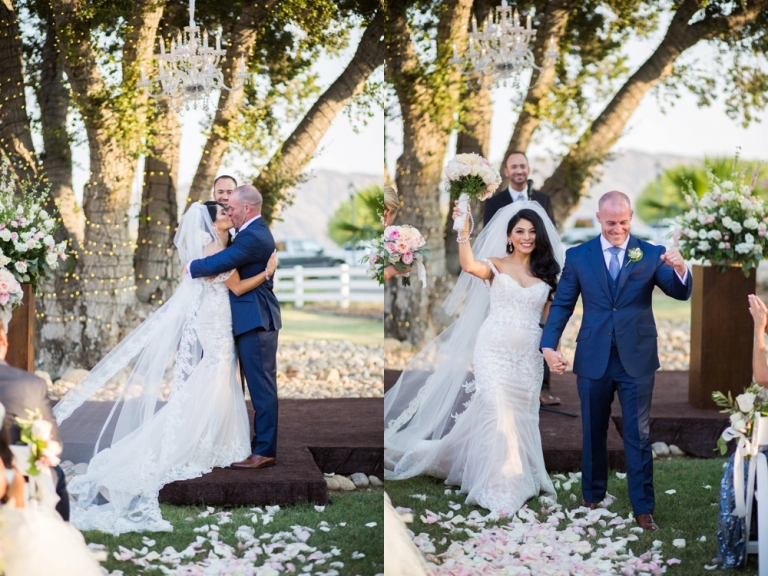 A mariachi band serenaded them down the aisle!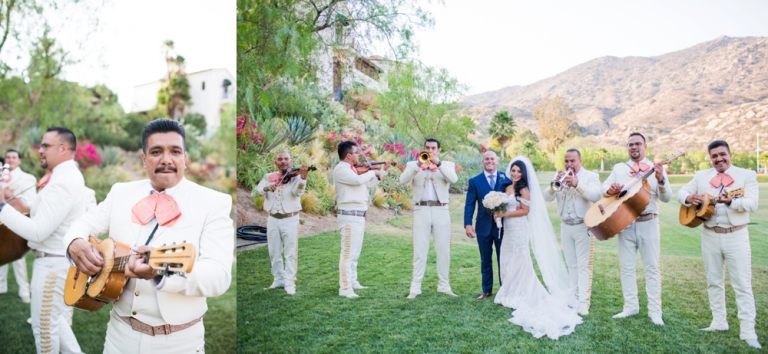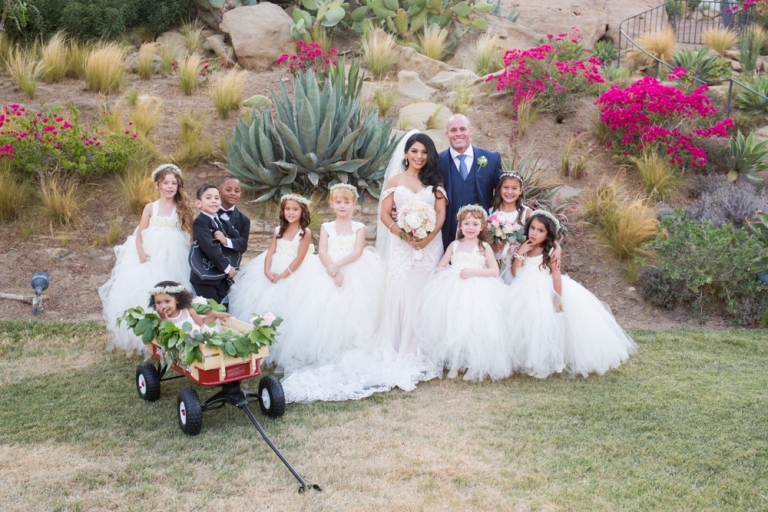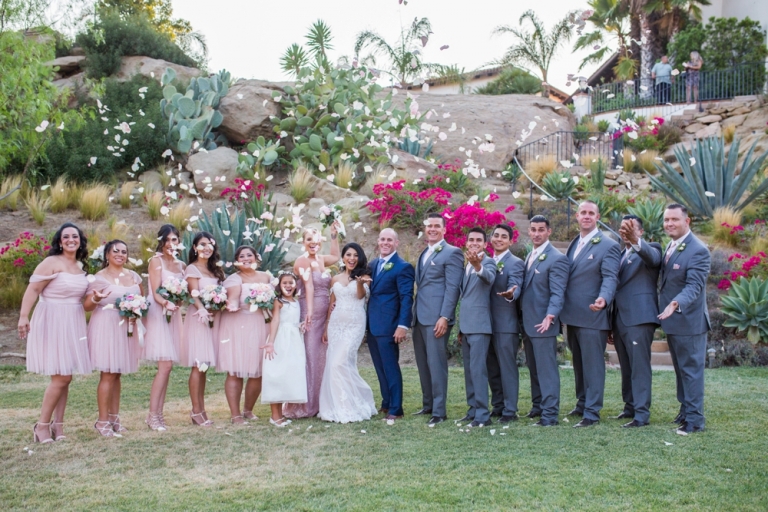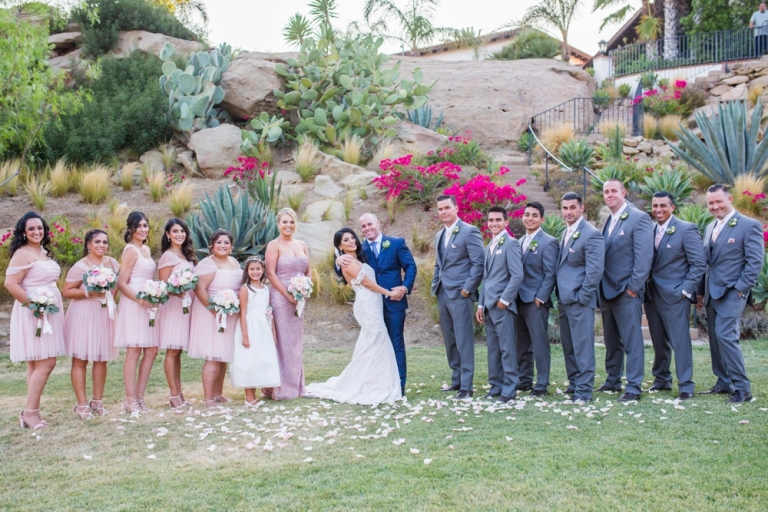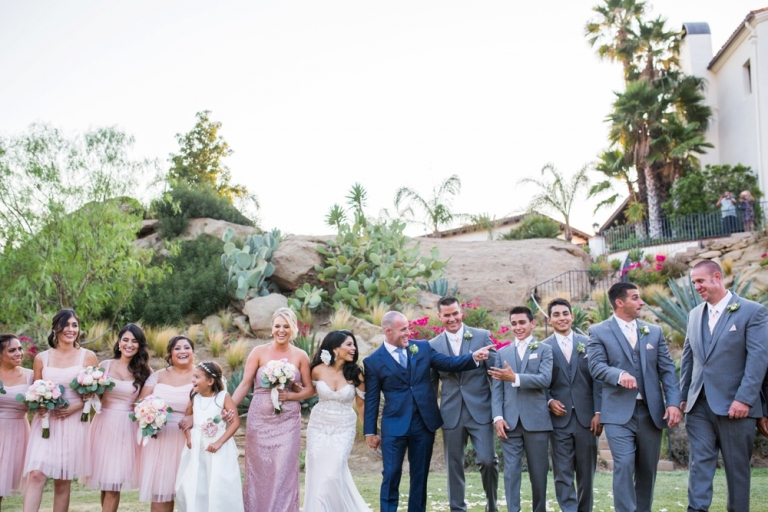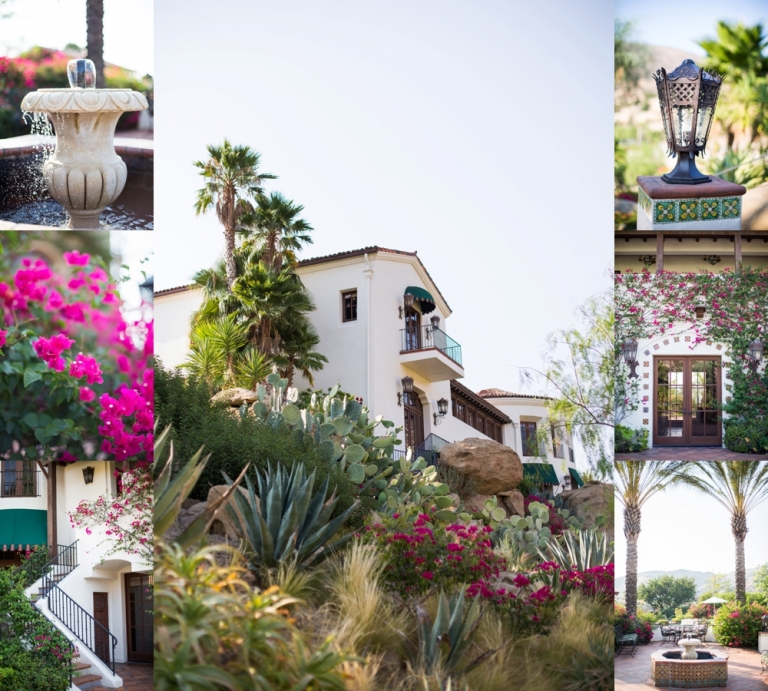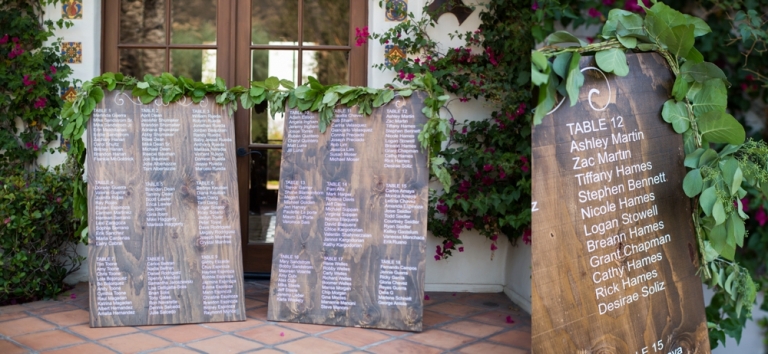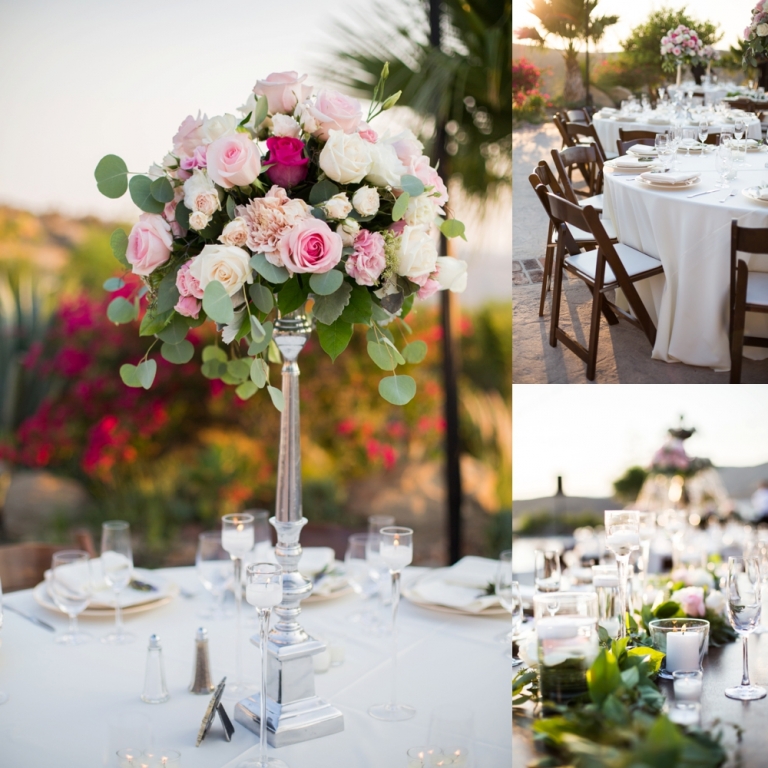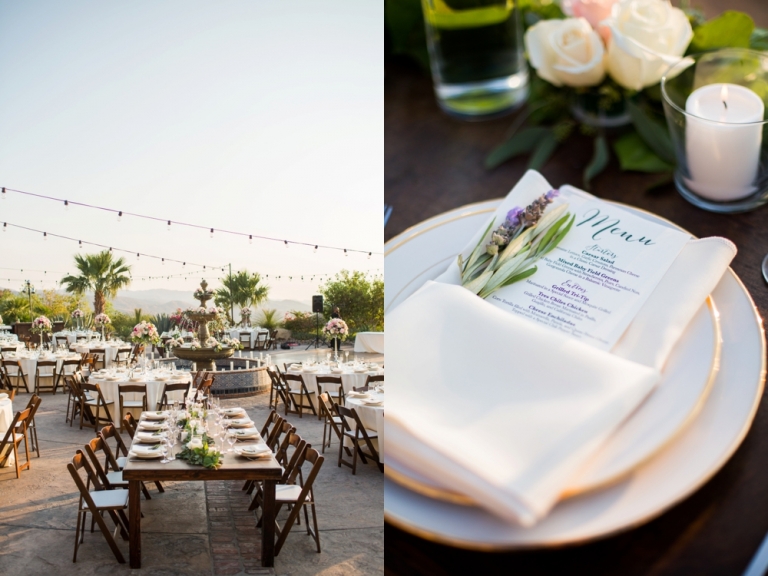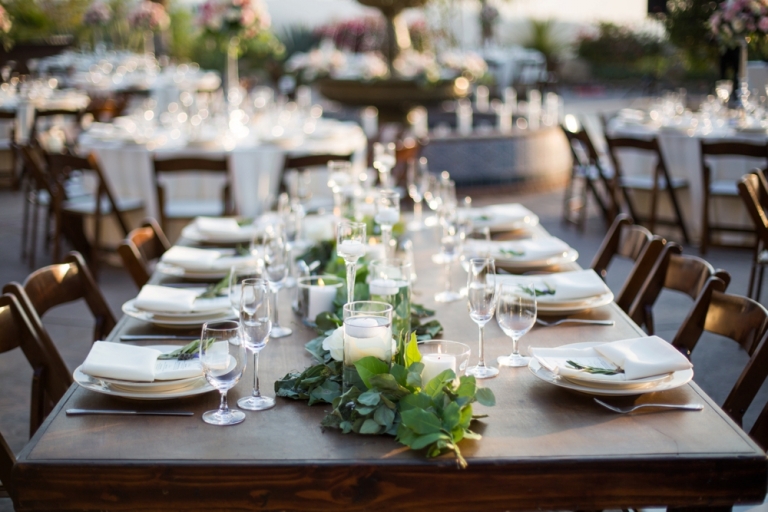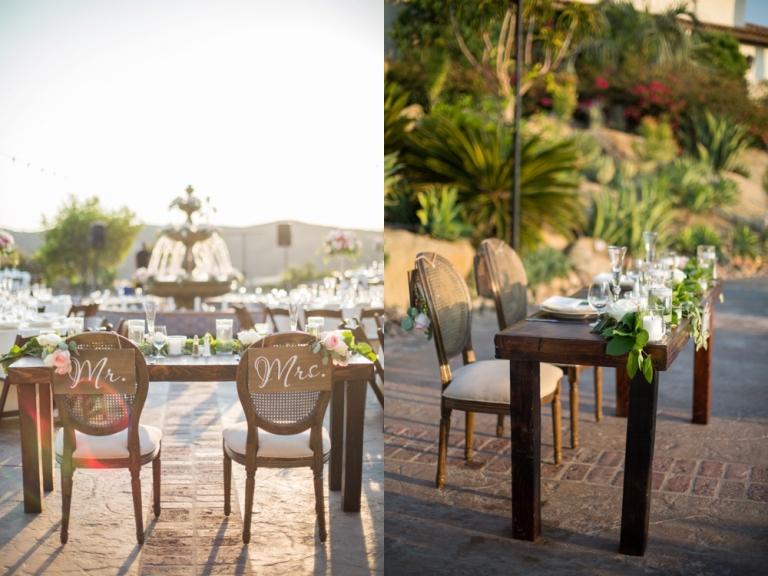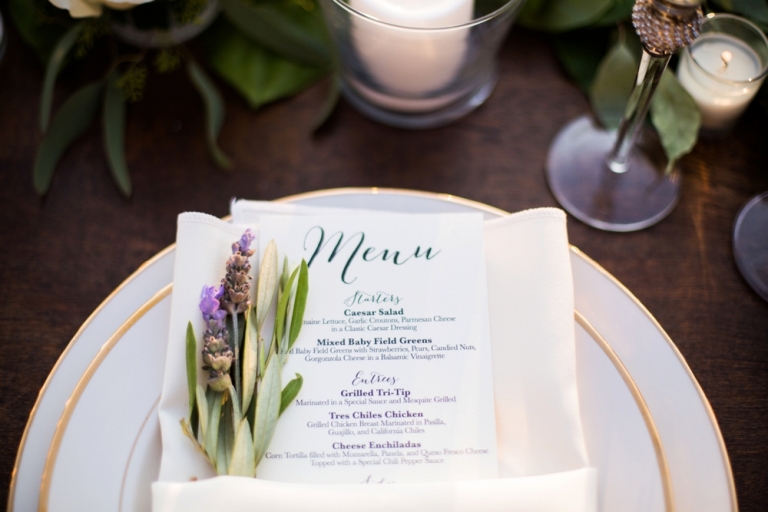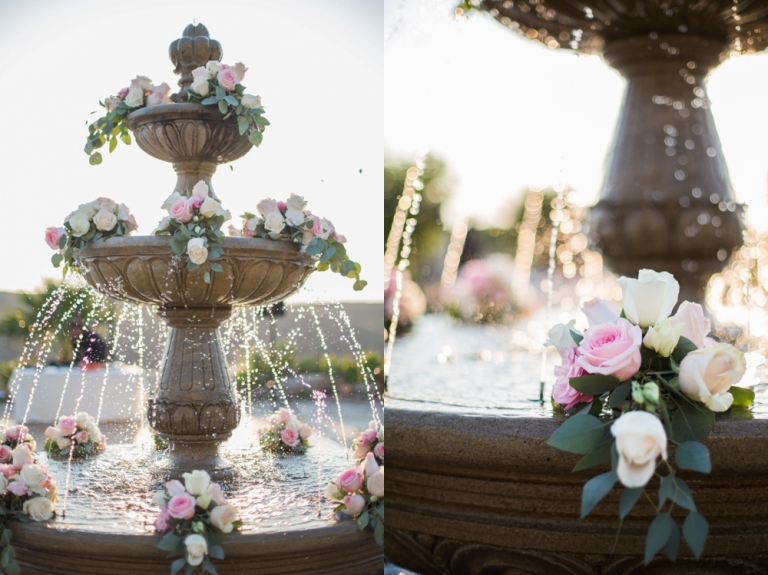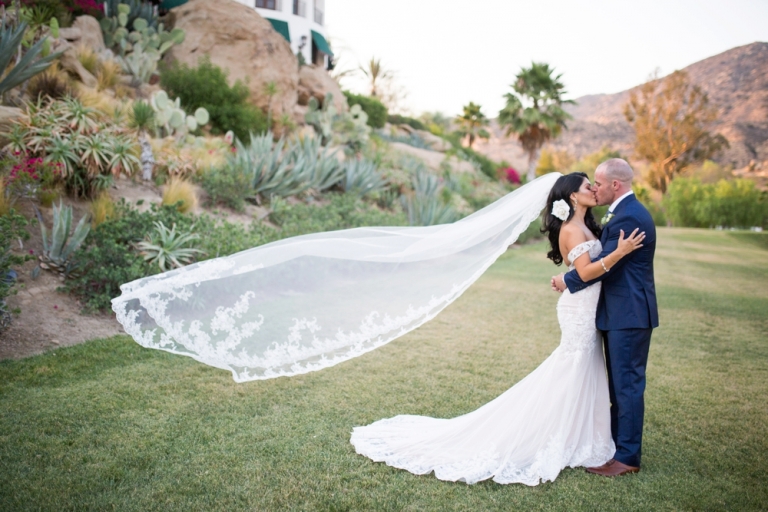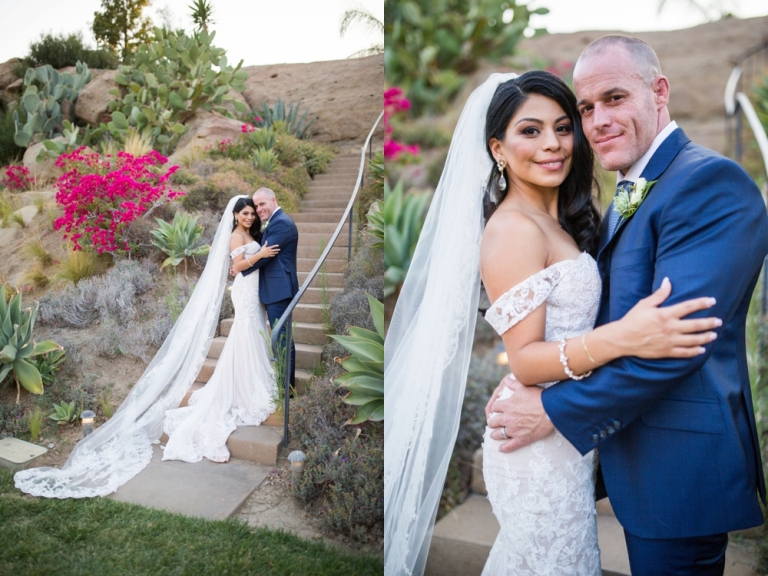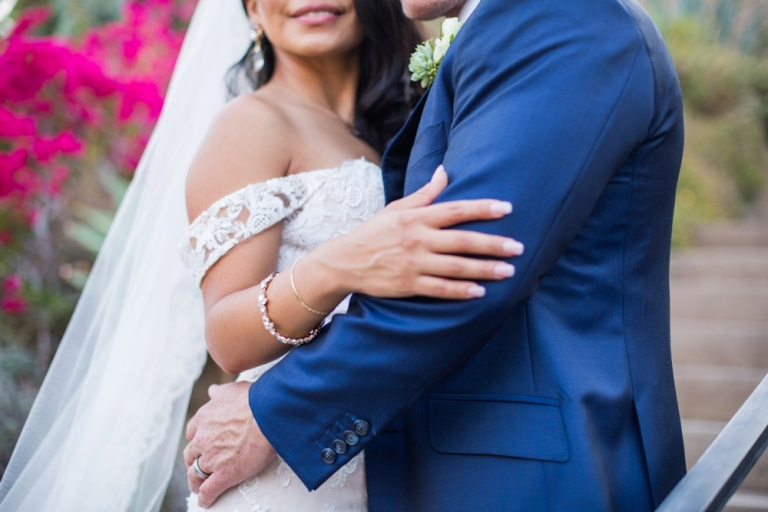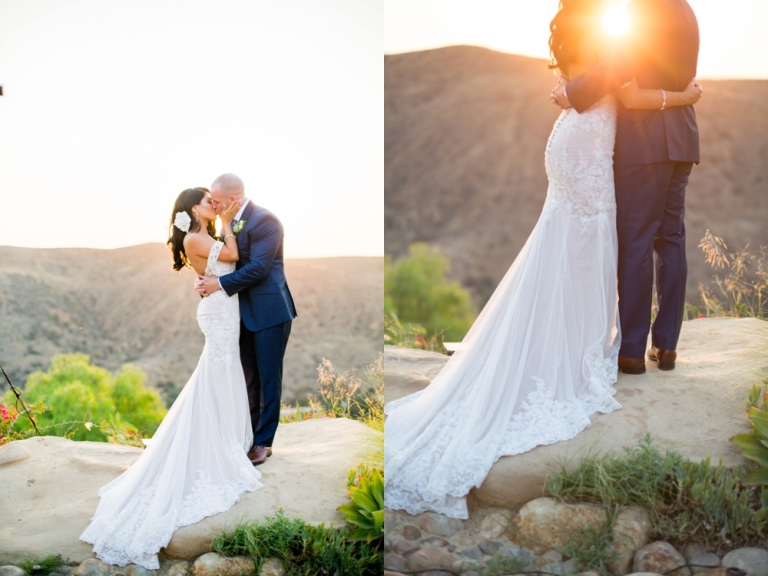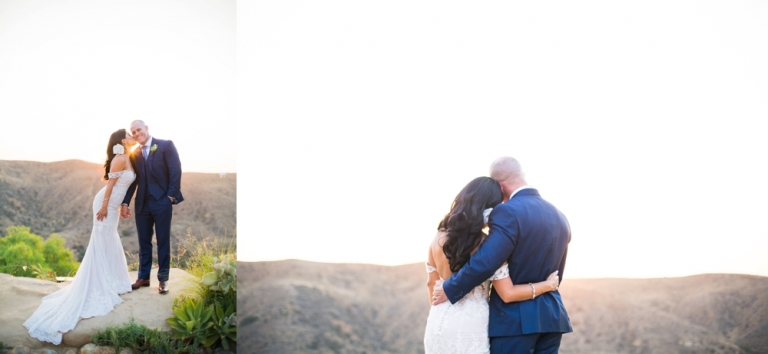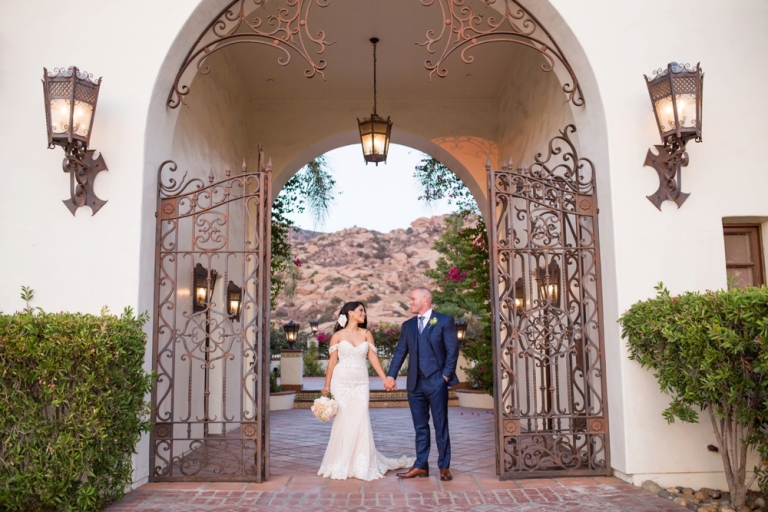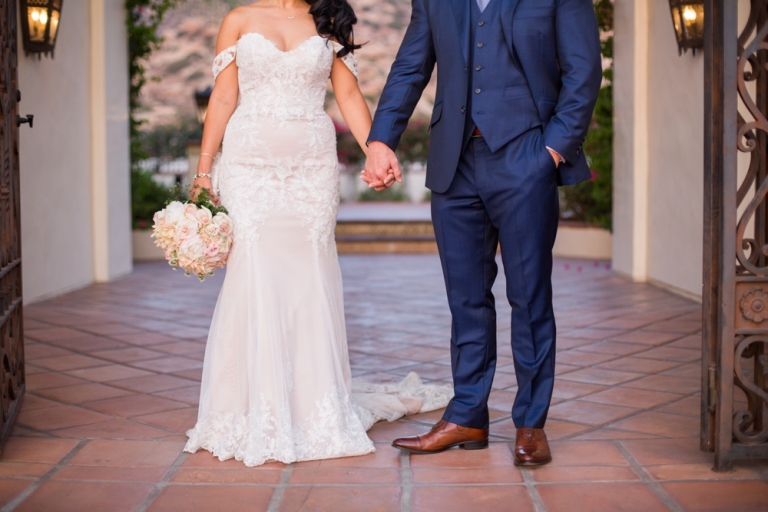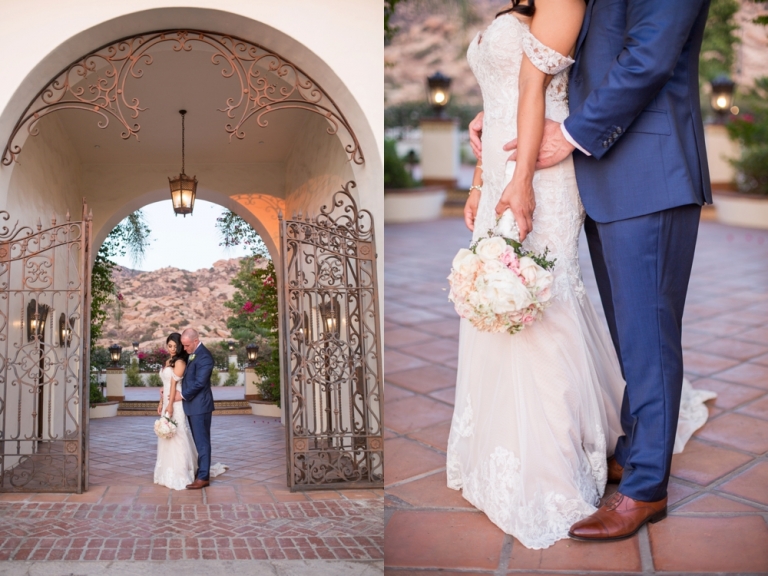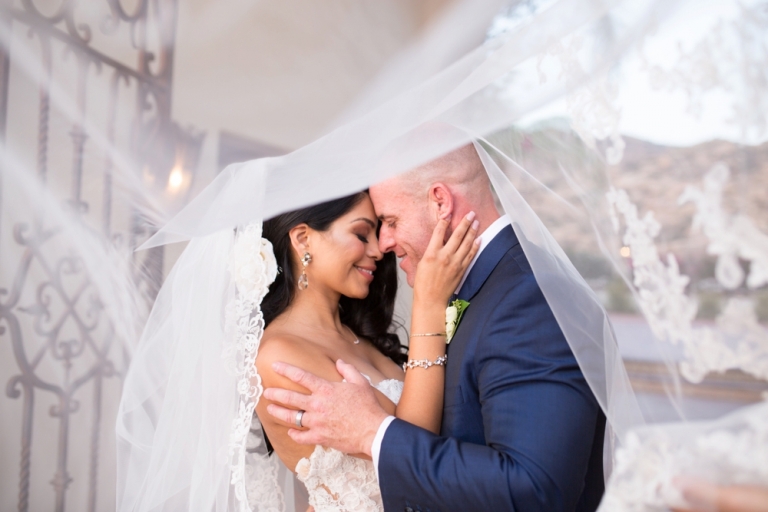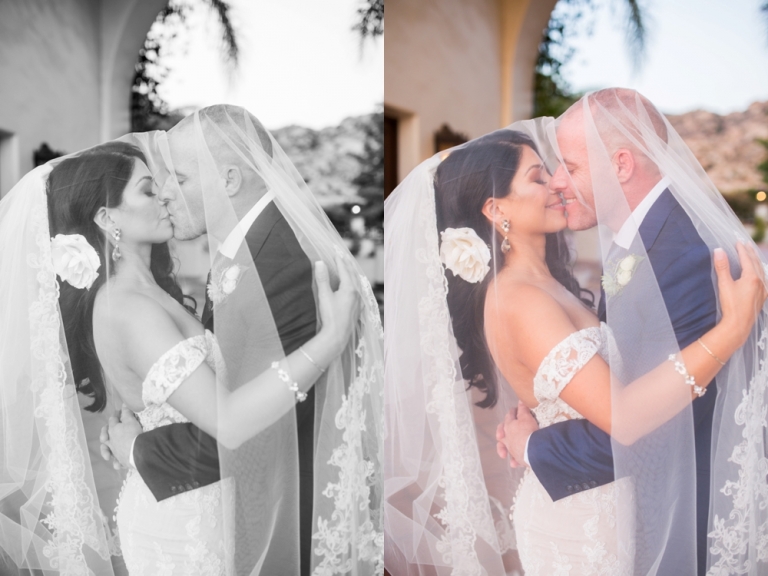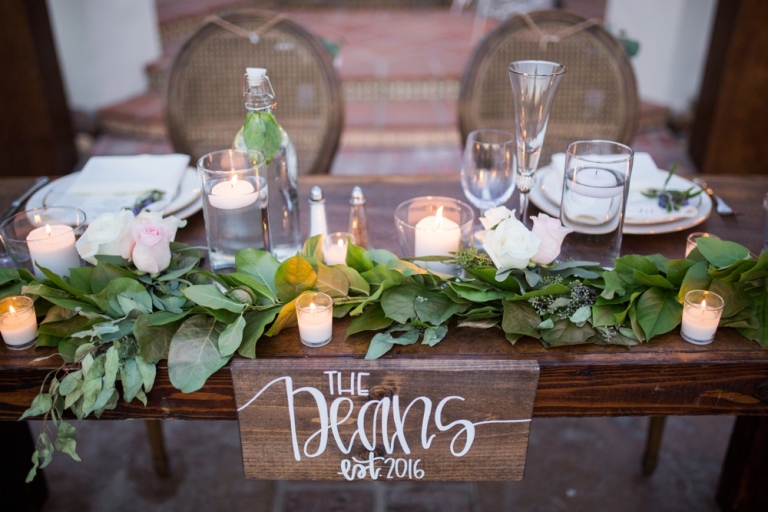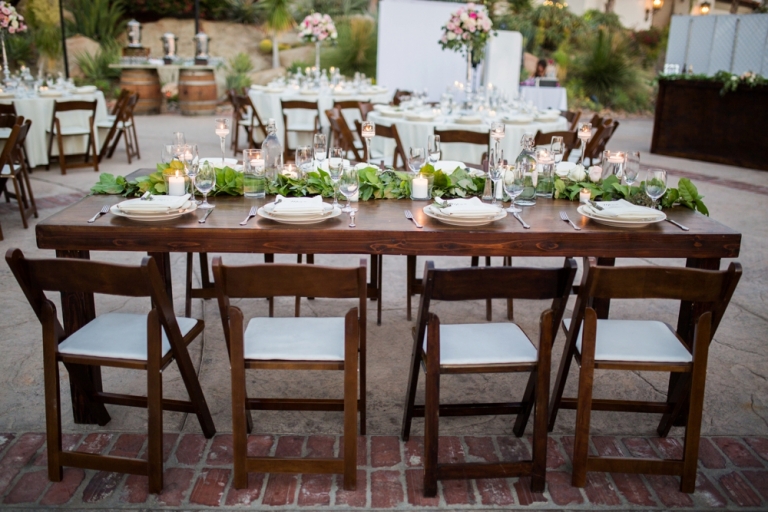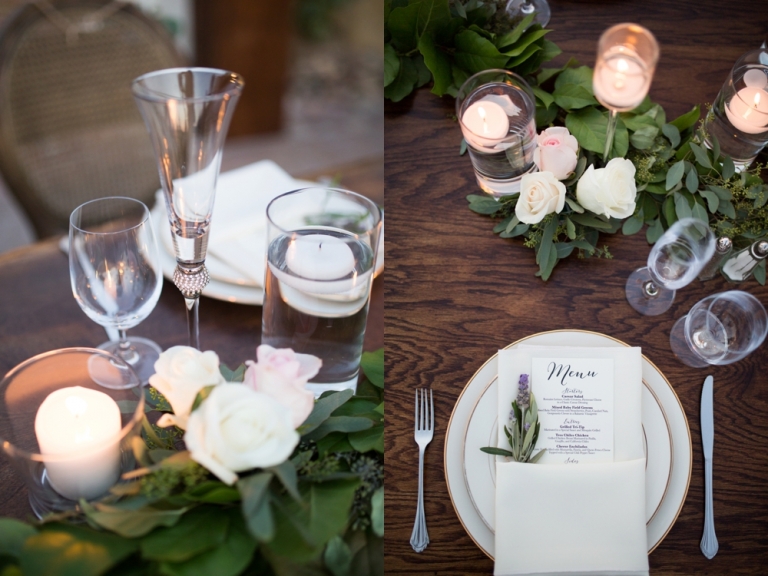 Bobby's older sister, passed away in 2001. Her favorite flower was the sunflower.
Erica took it upon herself to put sunflower arrangements all over the house and the backyard in an effort to make Bobby's mom smile and feel more comfortable. He didn't even remember telling Erica about the significance of sunflowers to his mom.  But Erica sure did. "It's actions like these that show what kind of a person Erica is. My mom was glowing when she saw the arrangements and had a great time. That meant so much to me I literally cannot express it in words."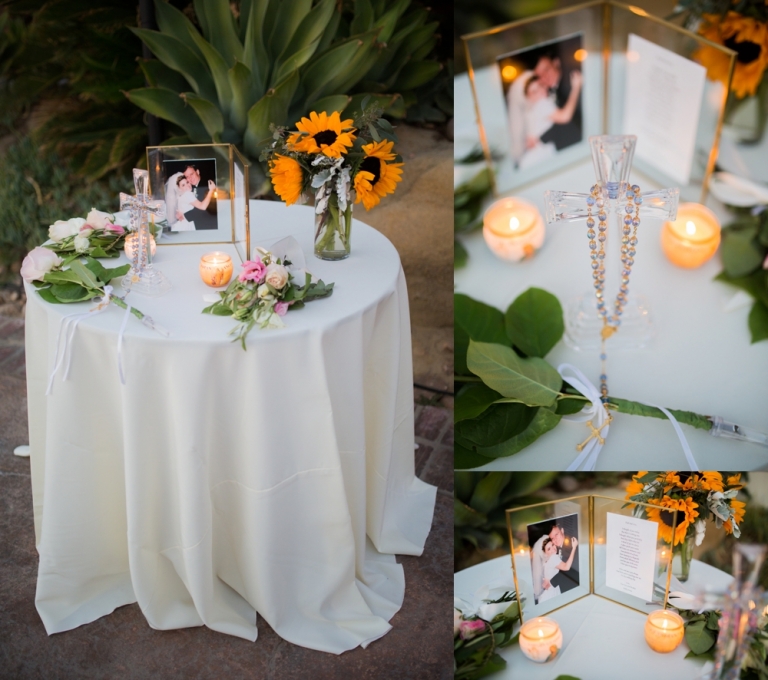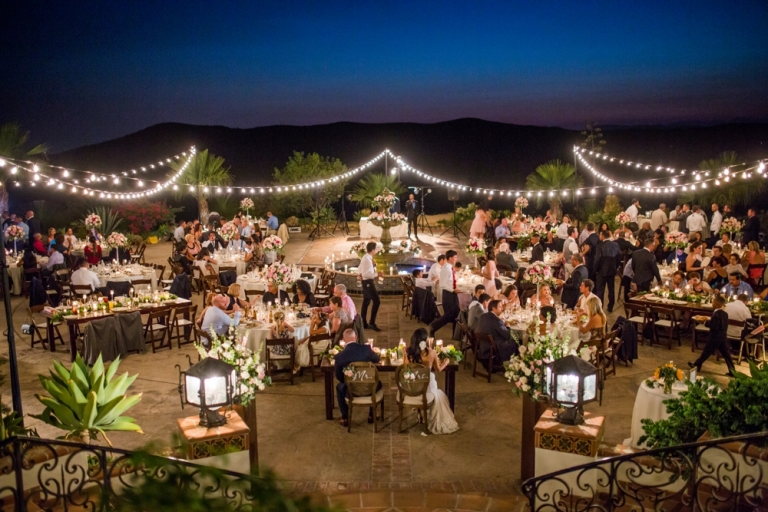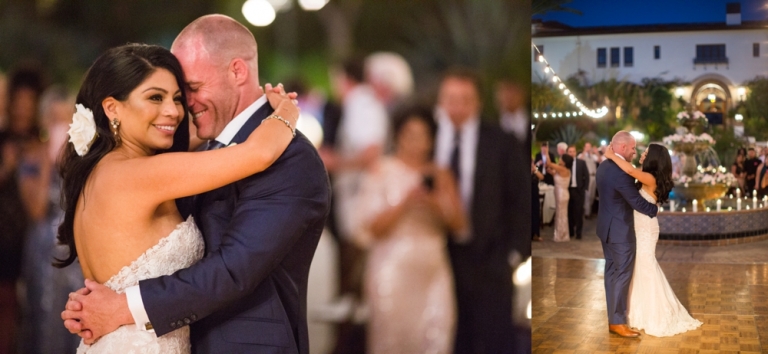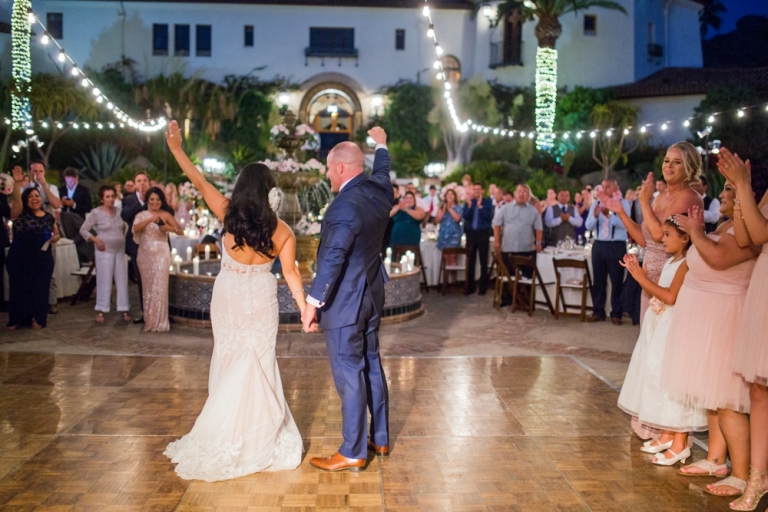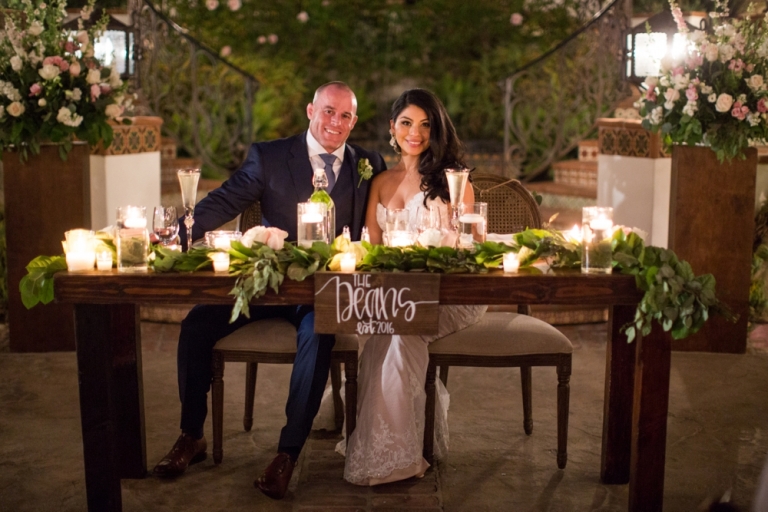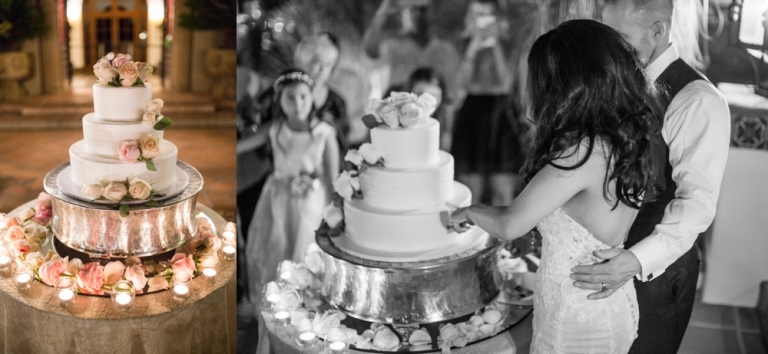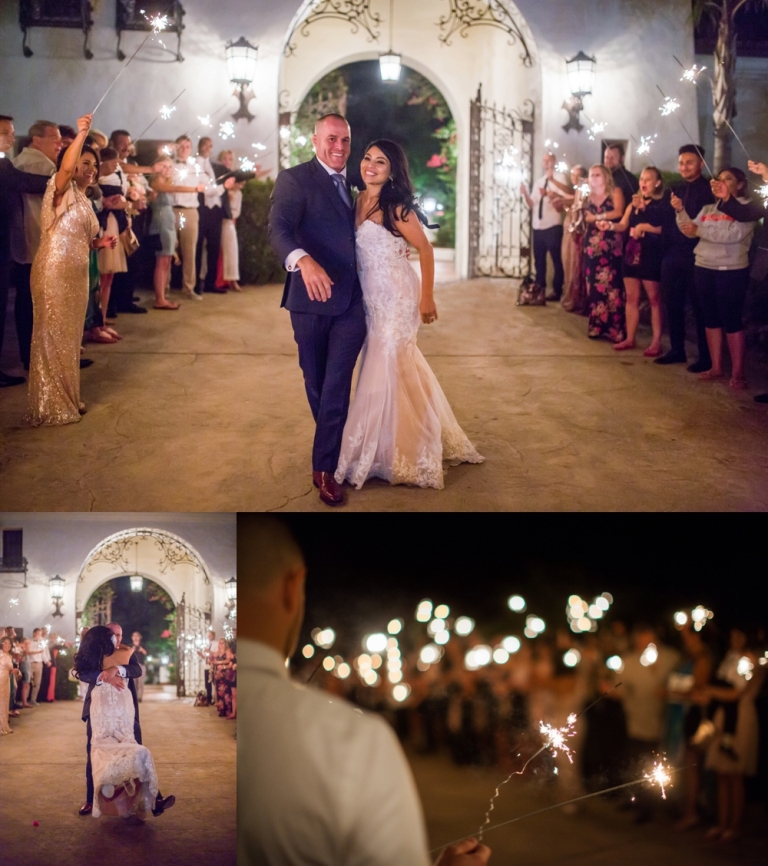 Vendors:
Photography: Meghan Christine Photography
Venue: Hummingbird Nest Ranch
Wedding Coordinator: Steadfast Events
Floral Design:  Yamaguchis Flowers
Bridal Gown: Lovella Bridal
Tux: Hudson Custom Suits
Bride's Shoes: Badgley Mischka
Ring: Diamond Direct
Hair: Norma Blaque
Makeup: Melody Konstani Makeup
Cake: Porto's Bakery
Catering: Martino's Catering
Food Truck: The Habit Grill
Rentals: A Rental Connection
Mariachi Band: Mariachi Alma de Mexico
#espidean2016
Are you getting married or recently engaged? I would love to talk with you more about your wedding day in Los Angeles or your international destination – just email me at meghan@meghanchristine.com for inquires!